Deal Alert: Get Eurostar fares as low as £39 to Paris, Brussels and Rotterdam
This post contains references to products from one or more of our advertisers. We may receive compensation when you click on links to those products. Terms apply to the offers listed on this page. For an explanation of our Advertising Policy, visit this page.
Tantalising us with its super speed services between these shores and the continent this summer, Eurostar has announced a sale that's frankly too good to pass up.
For more news delivered each morning to your inbox, sign up for TPG daily newsletter.
The cross-Channel train operator is offering tickets for as little as £39 — yes, less than forty big ones — across some of its most popular services as part of a week-long sale (be quick). With discount tickets from 2 May to 24 August up for grabs, there are a host of special destinations on the list, including Paris, Brussels, Lille and Rotterdam.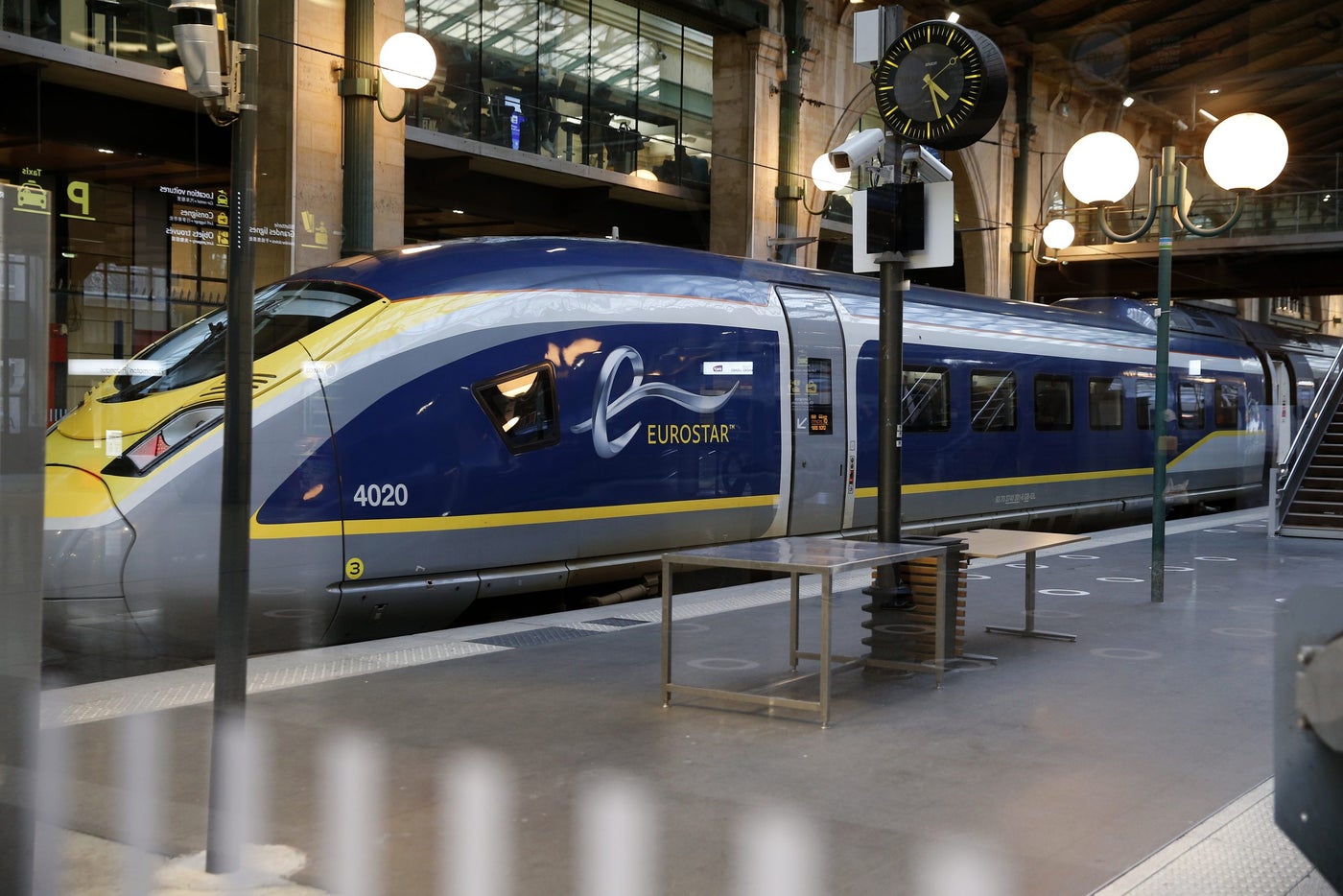 TPG even found direct return fares between London St Pancras and Amsterdam, typically a much costlier route than most on Eurostar, in the peak season of July from as little as £49 each way.
Look below and you can also see a current price list from London to Paris in the middle of July, coming in at £39 for Standard, £70 for Standard Premier, and £245 for Business Premier, all hurtling you underwater and between the aforementioned metropolises in two hours and 16 minutes. Sacré bleu doesn't cover it.

Blackout dates where the deal is not applicable include 7, 8, 25, 26, 27, 28, 29 May, 2, 3, 4, 5, 6 June, 14, 18, 21, 22, 23, 24 July, and 1 August. For families looking to make the most of the school holidays into an extended stay abroad, it may be worth booking in August.
Related: Eurostar is once again travelling direct to Disneyland Paris from London
With 68,000 tickets being discounted, this could be your chance to enjoy a foreign getaway while helping to offset your carbon footprint, too. We all need to be smarter with how we travel, and Eurostar offers a frequent set of services to a first-rate set of destinations.
---
Related: Train Vs Plane — watch TPG UK race from London to Paris
---
This includes its service to Disneyland Paris, though it's worth noting that these tickets do not appear to be massively discounted at the time of writing — Eurostar recently resumed direct services to the popular destination in time to celebrate the park's 30th anniversary this month — so demand is likely high here, we wouldn't expect prices to drop right now. The direct service can take passengers from London St Pancras in just two hours and 49 minutes.
Does Eurostar have a loyalty programme?
Excellent question. If you're not a member already it's well worth joining Club Eurostar – particularly for those who hop across the Channel regularly – as you'll earn 1 point for every pound you spend on Eurostar travel which can, as with all loyalty programmes, be redeemed on travel.
Related: The ultimate guide to Club Eurostar
Those booking with Club Eurostar will require 1,000 points for Standard class, 2,000 points for Standard Premier and 3,000 for Business Premier ticket purchases.
While you can't collect Avios on Eurostar bookings, if you're using a connecting train to reach London before changing onto the Eurostar it is also possible to boost your Avios earnings for standard rail journeys by booking via British Airways' Trainline shopping portal.
New customers can currently earn 3 Avios per £1 spent on their first booking, and existing customers will earn 1 Avios per £2 spend.

At present, British travellers who are fully vaccinated can enter France without showing proof of a negative COVID-19 test. They will be required to fill in a sworn statement on arrival. For other destinations, check GOV.UK accordingly.
For now, why pass up a chance to hop aboard a train for some adventure across the Channel. All tickets are flexible, with no exchange fee up to seven days before departure.
It certainly beats getting a ferry right now anyway.
Featured image by Alexander Spatari / Gettys Images.
Sign-up Successful!
Welcome to The Points Guy!