Where Are the Best European Airports to Connect In?
This post contains references to products from one or more of our advertisers. We may receive compensation when you click on links to those products. Terms apply to the offers listed on this page. For an explanation of our Advertising Policy, visit this page.
London airports don't have the best reputation for connections. Heathrow (LHR) can be a confusing maze and given its size, especially if you have to change terminals to transfer to another flight (such as coming off one British Airways flight at Terminal 3 and on to another flight in Terminal 5) this can be an very inefficient process.
If you have the choice of multiple European airports to connect in, what are the best options? In no particular order, here are TPG's favourites:
Helsinki Airport
Helsinki may have the airport code (HEL) but the experience couldn't be further from it. Its small terminal size, easy navigation and quick security allows its biggest tenant, oneworld airline Finnair to provide lightning quick connections as short as 35 minutes. Try that at the likes of Los Angeles (LAX) or Paris (CDG)!
There's also fantastic oneworld lounge options if you have a little more time up your sleeve including their newly opened Platinum Wing for Finnair Plus Platinum and Platinum Lumo members, as well as Oneworld Emerald cardholders. This lounges features a la carte dining and, being Finland, also includes a sauna which "replicates the authentic Finnish smoke sauna experience, with a large cooling area and mood lighting to ensure a calming environment".

Vienna International Airport
While not as well known as nearby Star Alliance hubs like Frankfurt (FRA) and Zurich (ZRH), Vienna (VIE) is home to Austrian Airlines and has a number of long-haul destinations, especially to North America. It is well-staffed and well laid out, clean and has great Wi-Fi and like Helsinki, its design and efficiency allows for short connections. The airport recommends a minimum connecting time for Star Alliance flights of 25 minutes.
Vienna's airport also offers a very convenient rail connection into the city center. While not thought of an an ideal connection airlines, both LEVEL and Wizz have built substantial bases at Vienna greatly increasing the destinations available from this airport.

Amsterdam Schipol Airport
London's Heathrow Airport has only two runways which is one of the reasons it is so slot constricted. Amsterdam (AMS) airport meanwhile, has six runways. This has allowed both flag carrier KLM as well as low cost easyJet to grow huge networks at the airport.
Yes the airport is huge, and yes you may be forced to book longer connections because of the amount of walking you may need to do but you might be surprised at how easy the connections are.
Some regional UK travellers give London a wide berth when it comes to connections, favouring the likes of Amsterdam (AMS) for an easier experience. That is one of the reasons KLM has built up such an impressive regional presence in the UK.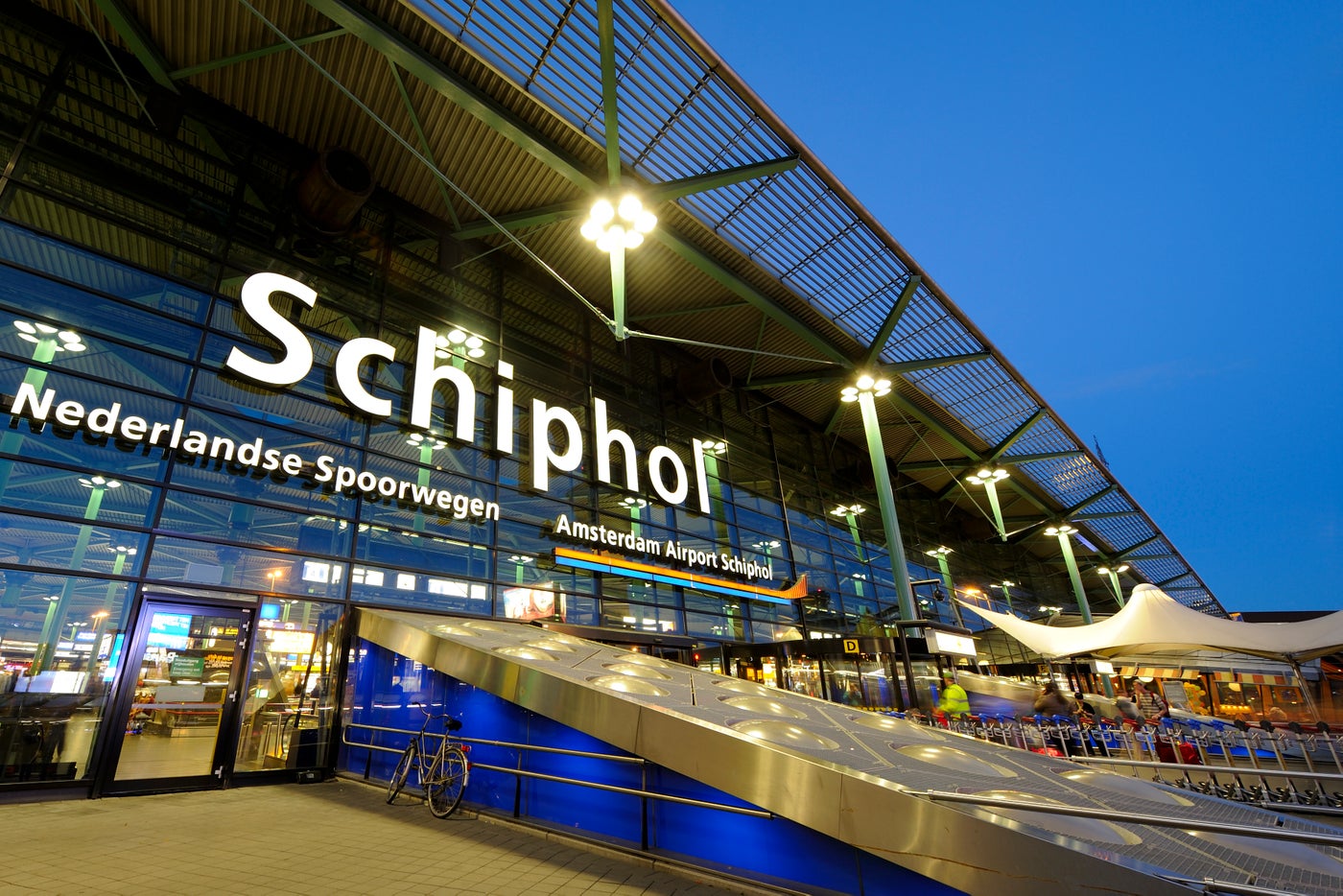 Zurich Kloten Airport
Like its famous watches, you might expect Swiss precision to result in an airport that works like, well, clock-work. Expect a very clean, organised experience with professional, helpful staff. Swiss has its largest base at this airport and has a range of fabulously comfortable lounges to while away any time that you might have up your sleeve between flights. There are plenty of healthy food options at the airport but remember that with Swiss prices, nothing will be very affordable.
For those traveller with longer layovers, Zurich Airport offers bicycle and inline skate rentals and excursions to the Swiss Museum of Transport Lucerne.

Munich Airport
Munich (MUC) is one of the busiest, bust consistently well-rated airports in Europe (if not the world). It is a major hub for German powerhouse Lufthansa, though is smaller than their primary hub in Frankfurt (FRA). This allows Lufthansa and other connecting airlines to offer short connections of as low as 45 minutes. Inside the airport there are some complimentary activities to keep you occupied should your connection take even less time than you expect with rest areas and sleeping pods available.
Lufthansa have been trialling 'Grab and Go' snack boxes for their eligible business class lounge passengers, catering for the fact that some passengers spend very little time connecting in such an efficient operation. So they may not book flights that provide for hours sitting around in a lounge eating and drinking, instead they can zip through transit security, grab a ready made snack box to go and head quickly onto their next flight.
If you're looking to spend some of your connection time outside the airport, Munich has a nearby visitors park featuring mini golf and displays of historic aircraft.

Featured image by The Points Guy
Sign-up Successful!
Welcome to The Points Guy!