Sharing Hotel Beds With Strangers and an Inflight 'Flyre Festival': The April Fools' Day Wrap-Up For 2019
This post contains references to products from one or more of our advertisers. We may receive compensation when you click on links to those products. Terms apply to the offers listed on this page. For an explanation of our Advertising Policy, visit this page.
The key to a great April Fools' joke is to announce something that seems feasible, but has small feature or detail that, once realized — usually after midday when the joker comes clean — makes the whole announcement seem completely ridiculous. The travel industry did not disappoint this year.
In previous April Fools Days we've seen Hong Kong Airlines proposing inflight roasted duck and barbecue pork carts, Virgin Australia installing exercise bikes onboard and even express entry to New York subways with Priority Pass.
In the spirit of the tradition, here are this year's best travel-related April Fools' Day pranks.
Were you fooled?
Virgin Voyages Landing Aircraft on Cruise Ships
What better way to arrive on a luxury cruise ship than landing by private jet on the running track? There's yards and yards of runway!
Tom McAlpin, President and CEO of Virgin Voyages explained: "From the sky to the sea, our RockStar Suite Sailors will truly live the glamorous life of a rockstar icon from the moment they begin their holiday. Why walk aboard the ship when you can fly?"


Google Maps Including Retro 'Snake' Game
In the days before smart phones, Snake was the best way for 90s kids to waste time on a mobile phone. Now it's back and integrated into a far more modern application: Google Maps.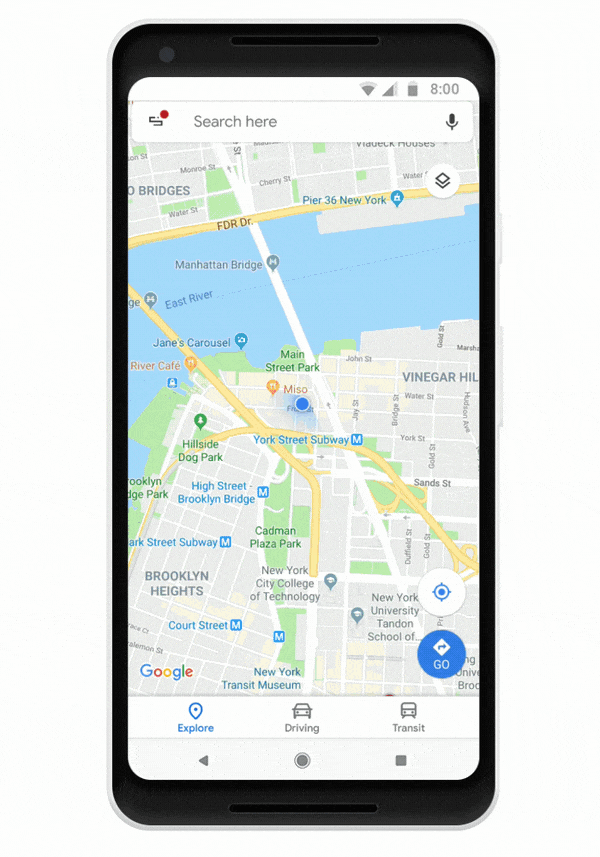 WestJet Announces Worlds' First 'Flyre Festival' Inflight Musical Festival
A once-in-a-lifetime Boeing 787 experience with influencers, DJs, models and pink pigs — what could possibly go wrong?
Save 50% on Your Hotel Room Just by Sharing a Bed With a Stranger
Hotel chain Travelodge provides an easy way to reduce your accommodation costs… provided you are willing to share a room, bed and bathroom with a complete stranger.
Emirates Offering Driverless First Class Suite Drones For Airport Transfers
Given how well the new fully enclosed suites have been received, why not extend the experience beyond the airport? It's even cheaper than BLADE helicopter transfers to New York JFK.
Frankfurt Airport's Exclusive Alpaca Lounge
Forget spa treatments and champagne. The best way to relax before a flight is to spend some time with live alpacas before your next flight.
https://www.instagram.com/p/BvtX6z8n0n9/?utm_source=ig_web_copy_link
Virgin Australia Announces 'Fly Foods' — Uber Eats-Style Food Delivery by Aircraft
Because sometimes the food you crave isn't just around the corner…
ContikiCam Allows Parents to Check up on Their Traveling Teenagers
Contiki is a young-adult tour company with a reputation as party-friendly. If parents are concerned about what their kids may get up to on these tours, now they can follow along from the comfort of their own home.
US Carriers Propose Ban on Bare Feet on All Commercial Flights
In our dreams! Popular Instagram account Passenger Shaming shared the fake news post below, touting a headline about prohibiting passengers from rocking bare feet during flight. Now that's an April Fools' joke we can get behind…
Featured image courtesy of Virgin Voyages
Sign-up Successful!
Welcome to The Points Guy!