5 reasons I'll really miss British Airways' transatlantic 'Baby Bus'
This post contains references to products from one or more of our advertisers. We may receive compensation when you click on links to those products. Terms apply to the offers listed on this page. For an explanation of our Advertising Policy, visit this page.
At some point in an AvGeek's life, he or she meets "the one" — the plane (or, perhaps, type of plane) they'll never hesitate to fly if given the chance. For me, that was a very special British Airways A318, named G-EUNA — "Euna," for short.
During her heyday, this small British Airways single-aisle airliner, affectionately named "Baby Bus," flew between London's convenient City Airport (LCY) and New York-JFK, bringing no more than 32 incredibly fortunate passengers across the Atlantic, with an inimitable level of comfort and care.
It brings me no joy to report that Euna was not long for this mid-pandemic world. The Airbus jet, like so many others before her, just operated her final flight, travelling from her temporary home in Madrid (MAD) to the Dutch town of Enschede (ENS), where she'll be disassembled — never to fly passengers again.
As many of us mourn G-EUNA's early retirement, I wanted to take this opportunity to relive some of her most celebrated attributes — the five reasons I'll really miss Euna are just below.
Every seat was business class
BA's A318 wasn't the first all-business-class plane, and I'm sure it won't be the last, but with a 2-2 configuration throughout the entire aircraft, it sure was a special way to cross the Atlantic.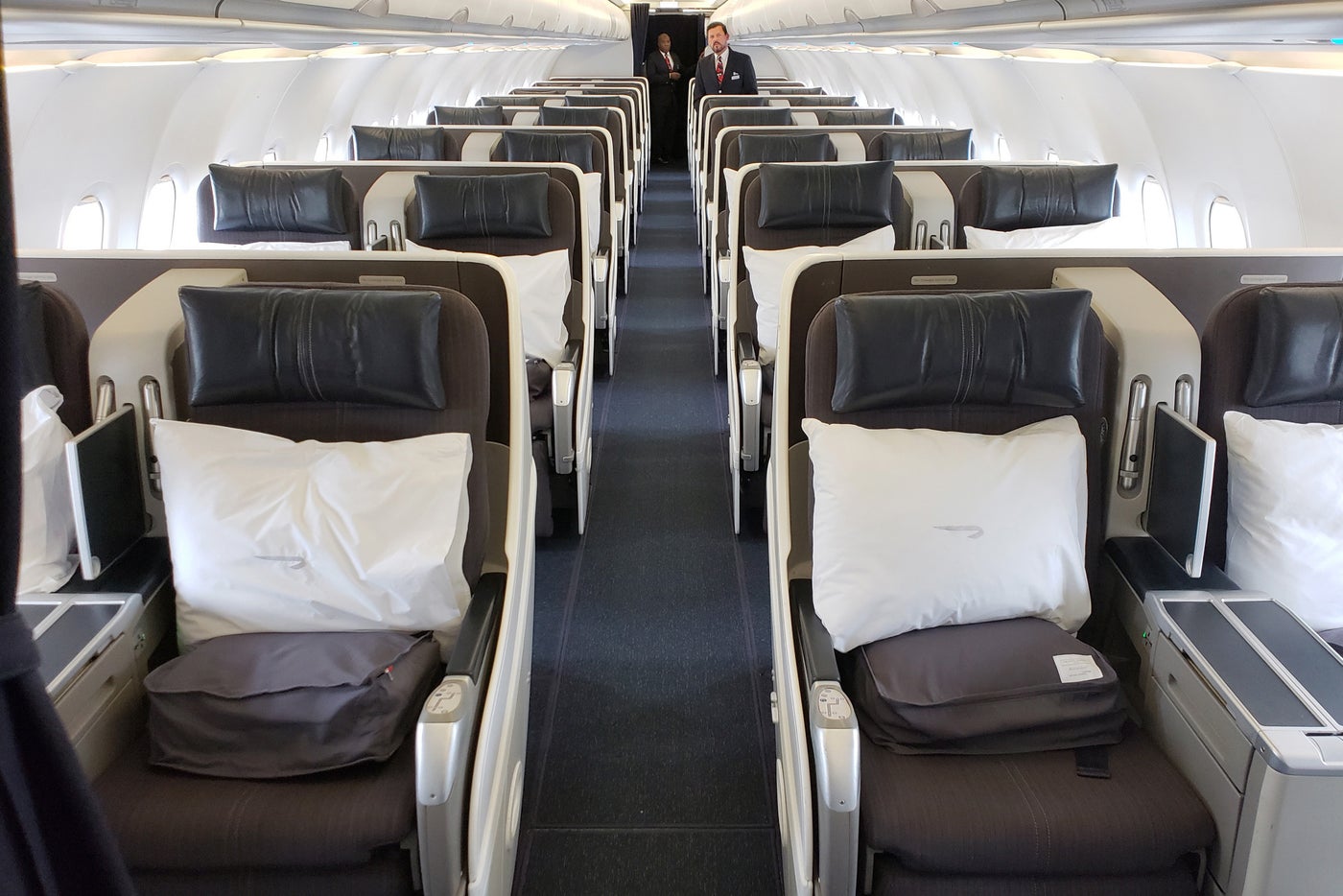 The seats themselves were a bit out of date, with far less privacy than you'll find in many other business-class cabins, but that was hardly an issue on flights as quiet as mine. With a crowded cabin, you'll likely find BA's latest Club Suite product to be a better pick.
It almost felt like flying private
On the day I flew, there were only 18 passengers booked, which meant almost everyone on board got their own set of seats. I grabbed the window seat in my own private little section at the back of the plane and went several minutes at a time without seeing anyone else, making for an extra-special crossing.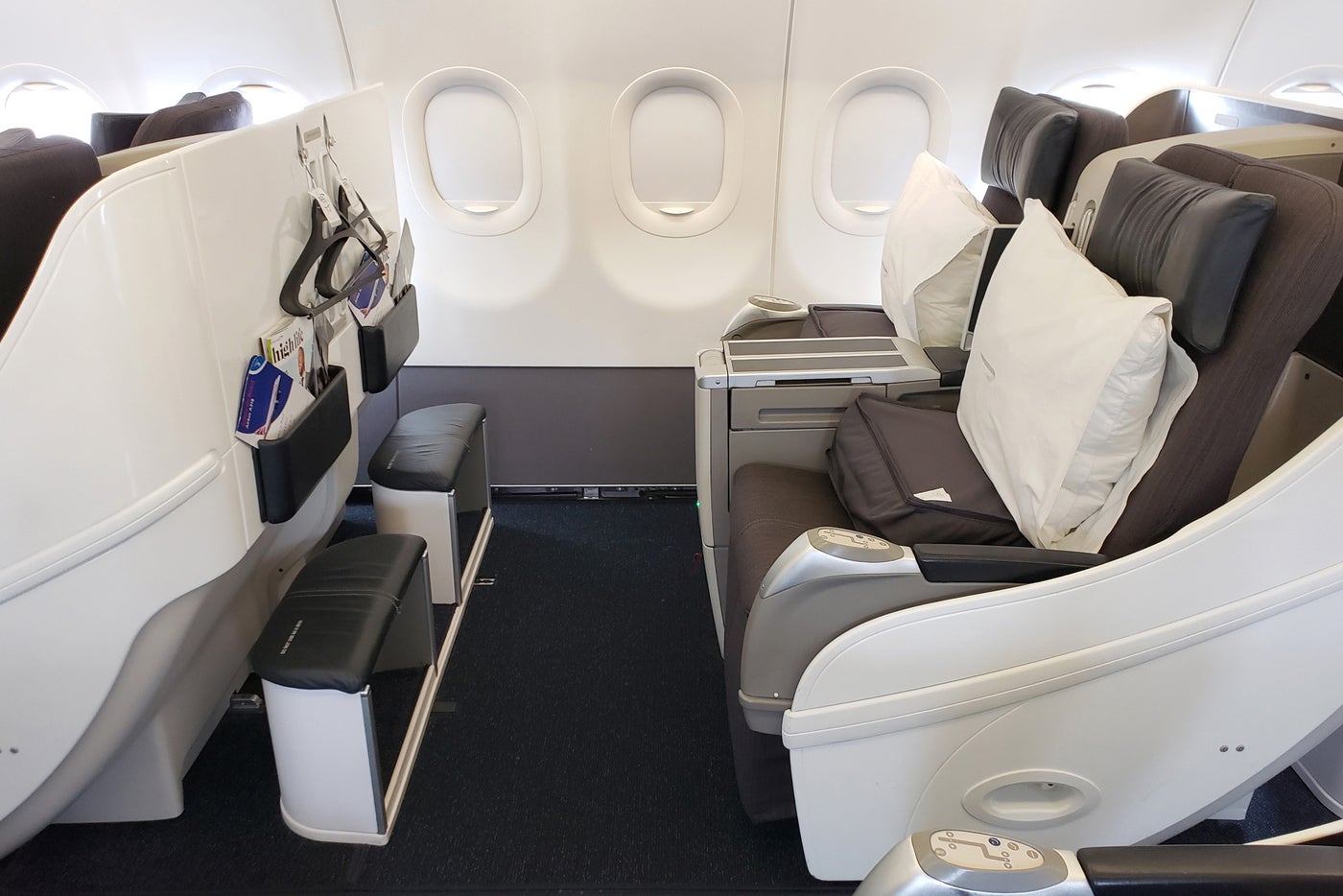 Even when British Airways 1 was completely sold out, you'd never fly with more than 31 other passengers — a small fraction of what you'd normally find on transatlantic flights.
You couldn't beat the convenience
Almost everything about London's City Airport makes for a more appealing experience. It's a far shorter car or train ride than London's other airports — less than 30 minutes from some parts of town — and check-in, security and boarding are often a breeze.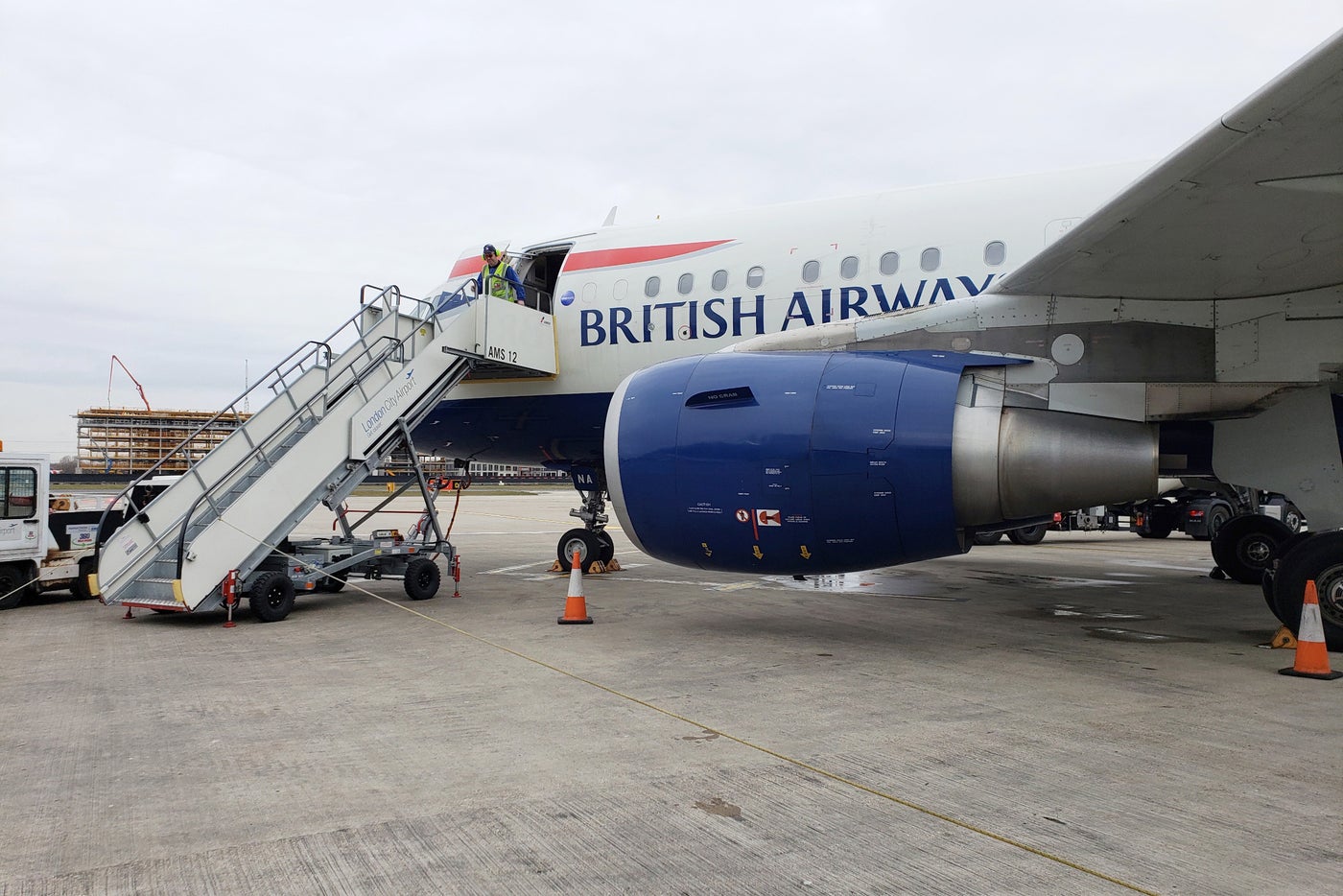 In fact, London City is so small that the airport doesn't even have room for jet bridges — passengers would walk a few steps from the terminal to their waiting aircraft, offering an opportunity to board the A318 via stairs without the inconvenience of a shuttle bus.
She had a very proud crew
I flew Euna in March 2018, so you'll need to forgive the maskless photo. On the westbound flight, one captain and first officer operate the short leg to Shannon (more on that below), with another joining for the long hop across the Atlantic. We had the same three flight attendants the entire time, though, which made it easier to build some rapport.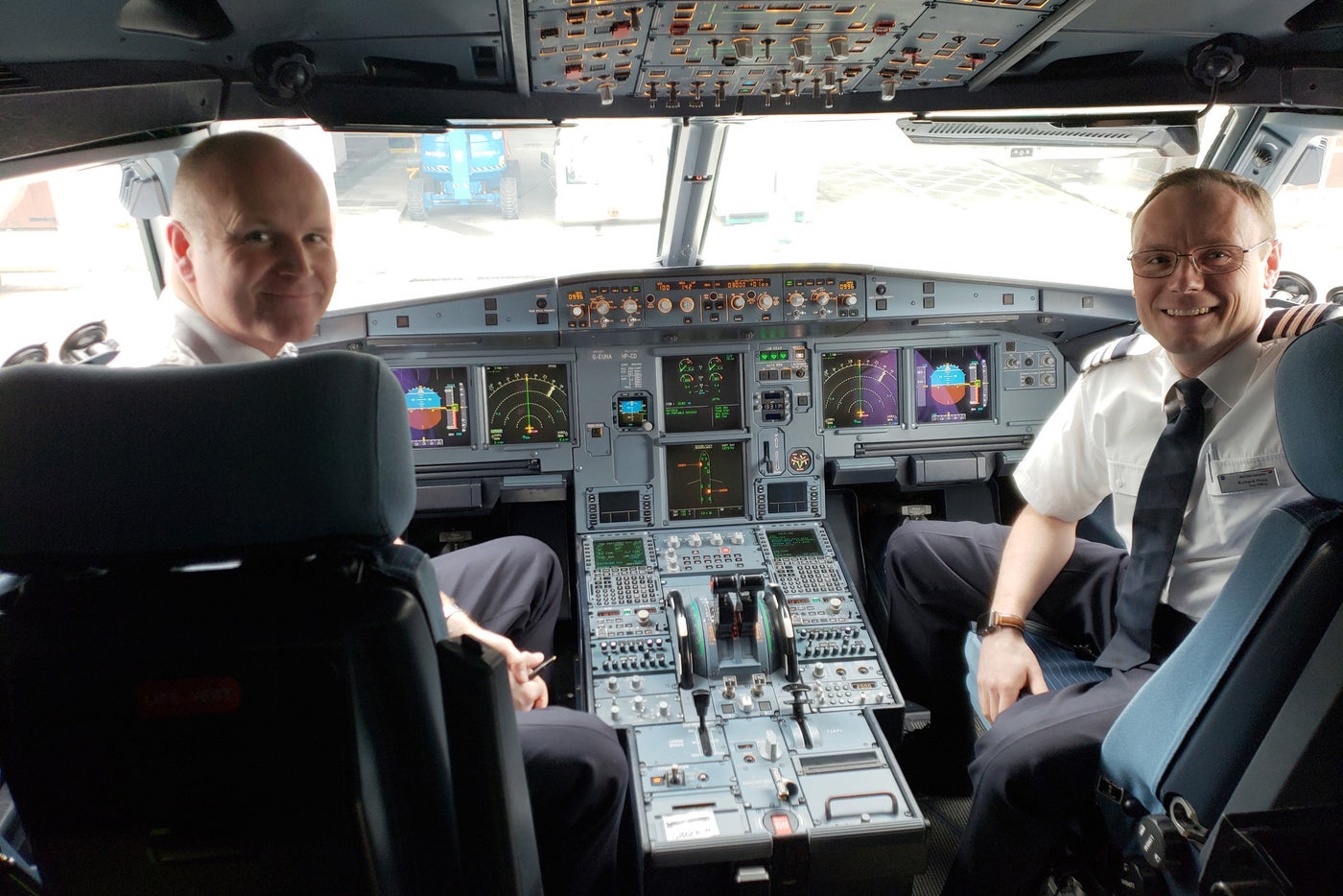 Every member of the crew I interacted with was friendly as could be, and I've heard similar stories from other British Airways A318 flyers, too. The flight attendants were especially outgoing, eager to bring extra food and drinks, and more than happy to chat about their special plane and flight.
Two takeoffs for the price of one
Some flyers might see this as an inconvenience — not this AvGeek! Because London's super-convenient City Airport has an especially short runway, at just under 5,000 feet, the A318 wasn't able to take on enough fuel for its journey to the United States, mandating an en-route stop on the westbound flight to New York.
The aircraft would stop to refuel in Shannon, Ireland (SNN), with all passengers deplaning and using that time to pass through the airport's Preclearance facility, allowing flyers to complete U.S. customs and immigration formalities in Europe and arrive as "domestic" passengers in New York.
The far shorter eastbound journey from New York to London would be completed without a stop.
Bottom line
There's no question that G-EUNA's retirement marks the end of an era for the passengers and crew members who loved this plane and her very special London City-New York flight.
I wouldn't expect British Airways to operate all-business-class service with another aircraft model anytime soon, but I feel incredibly fortunate to have scored one phenomenal trip on the A318 while she was still slated to fly.
Featured photo by Zach Honig/The Points Guy
Sign-up Successful!
Welcome to The Points Guy!