5 reasons I'm so excited about Marriott's new hotel in Zermatt
This post contains references to products from one or more of our advertisers. We may receive compensation when you click on links to those products. Terms apply to the offers listed on this page. For an explanation of our Advertising Policy, visit this page.
If you asked me to rank my 10 favourite places in the world, Zermatt would definitely make the cut — it might even land a spot in the Top 5.
An alpine town in the German-speaking part of Switzerland, Zermatt is a rare gem among tourist hot spots, offering high-end resort amenities without compromising its local, historic charm. In many ways, I hope to never see that change.
There is one small area where the town could benefit from a modest adjustment, though — Zermatt remains largely inaccessible to travellers hoping to redeem hotel points to book a stay, which is why I was especially excited to learn about Marriott's plan to open a hotel.
For more TPG news delivered each morning to your inbox, sign up for our daily newsletter.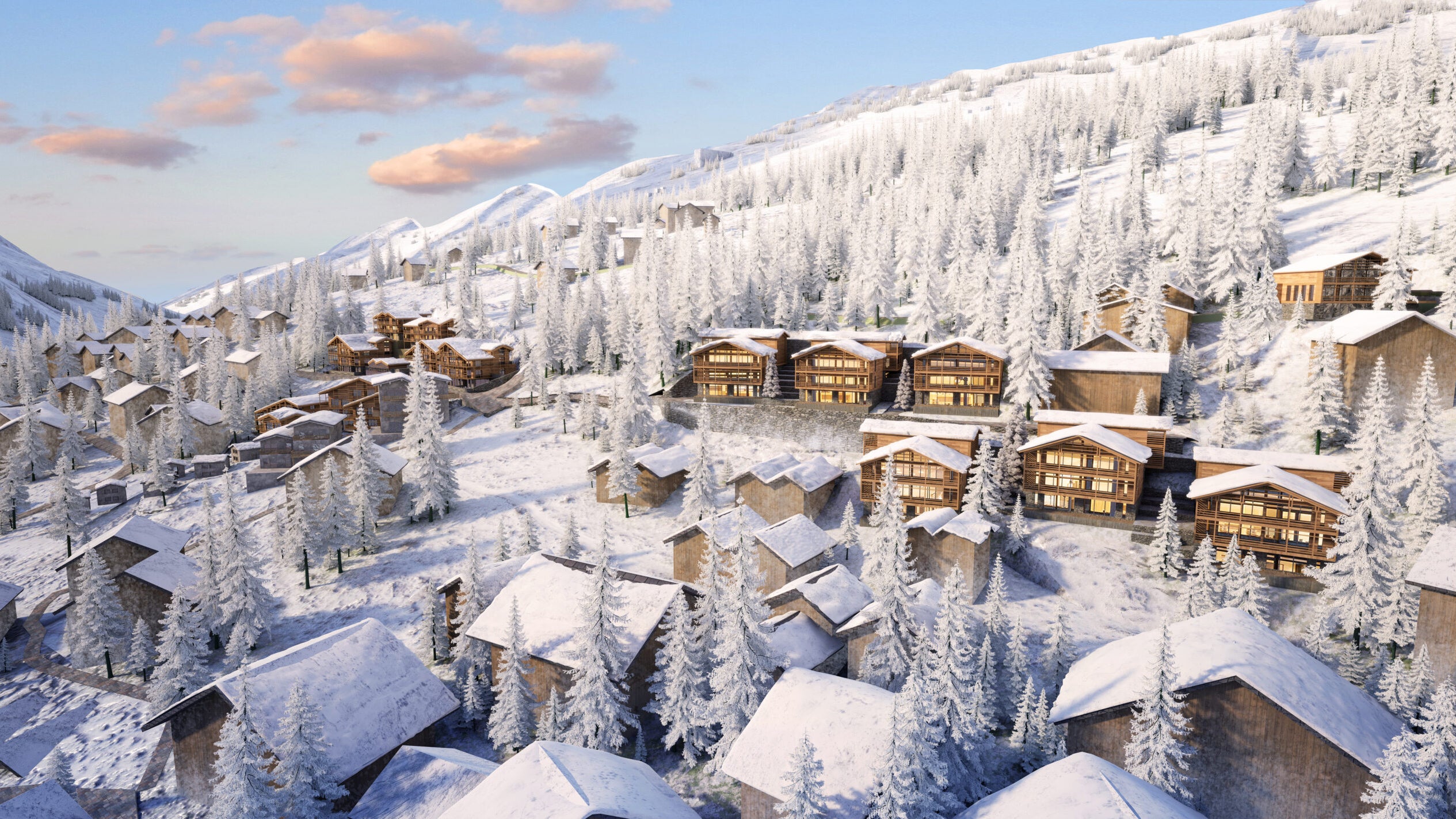 Expected to welcome guests beginning in 2026, The Ritz-Carlton Zermatt will offer just 69 rooms and will be the brand's first ski resort in Europe. The hotel will offer two restaurants, two bars, an outdoor terrace and a private dining room, along with a gym, spa, pools and easy access to the slopes.
The hotel is designed to "offer a refined take on the classic mountain chalet," so it should blend in nicely with the town's largely traditional alpine architecture, as you can see in the rendering above.
Having a great redemption option is just one of the reasons I'm especially excited about this Zermatt addition, though. There's great skiing, of course, but Zermatt offers so much more than some quality time on the slopes. Read on for a closer look.
You can save a ton of cash
During peak weeks, lodging can be incredibly expensive — a very basic room at the three-star lodge I usually book can cost as much as £220 per night, and even a nonrefundable shared room in the town's youth hostel can run you more than £35. A base room at a five-star hotel can cost far more, with nightly rates approaching £750 on peak dates.
I'd expect The Ritz-Carlton to command a similar premium, but it should also be available for award nights via Marriott's Bonvoy programme. I wouldn't be surprised to see the hotel fall into Marriott's top Category 8 tier, currently requiring between 70,000 and 100,000 points per night, depending on the day. Still, you're likely to come out far ahead with a redemption, especially if you're visiting on the most popular dates.
Bonvoy offers the fifth night free
Marriott currently offers the fifth night free on award stays of five nights or more, and given Zermatt's distance from Geneva and Zurich, it's perfectly suited to longer stays. Making your way there from the airport can take four hours or more — it's a beautiful ride on two different trains, and the hours onboard really fly by, especially if you're looking out the window, or decide to nap after a redeye.
Still, popping by for a night or two isn't especially practical, and with so much to see and do on and off the slopes, I wouldn't hesitate to spend five nights in Zermatt, or perhaps even more.
You can visit year-round

Zermatt is one of the few resorts in the world that offers skiing in the summer. Thanks to its glacier, just under the Matterhorn, you'll find snow — and functioning lifts — near the summit in the middle of July. It's a fantastic destination in the winter, of course, but I've really enjoyed coming in the summer, as well.
If you're considering a summer trip, I recommend timing your visit to coincide with the town's annual Shepherd's Festival, where you'll get to meet some of Zermatt's famous black-nose sheep — this year, it's scheduled for 12 September, but it's a bit too soon to plan a trip for 2026.
It's a step back in time
Zermatt is the perfect place to escape the hustle and bustle back home. The town is quaint and incredibly picturesque, with photo-ops at nearly every turn, and it's entirely walkable, and a lot of fun to explore on foot at any time of the year.
Best of all, Zermatt doesn't allow vehicles with combustion engines, so you don't have to worry about encountering big trucks or exhaust, and the snow stays (mostly) white. There are small electric vehicles here and there, including taxis and hotel cars, plus large electric buses hauling skiers around, but the car and truck restrictions really do make a huge difference.
Visit two countries during one stay
Visitors with a sense of adventure can ski from Zermatt in Switzerland to Cervinia in Italy, including a delicious Italian feast for lunch. While you'll pass through a border crossing of sorts, often covered in snow, there isn't much indication you've crossed over until you make it down to the charming Italian village.
For now, this particular perk is only an option in winter, since you'll need to ski on both sides of the mountain, but a cable car linking the two resorts is expected to open long before The Ritz-Carlton, so this should be a year-round option by then.
Bottom line

Five years is a long time to wait for a new hotel, and opening dates do tend to slip — while I'm optimistic that we'll be able to redeem Bonvoy points for a Zermatt adventure come 2026, I wouldn't be surprised to see the date get pushed back a bit, especially considering the hotel's remote location, and frequent heavy snow.
Still, I'm thrilled that Marriott will eventually offer a hotel in Zermatt, and has partnered with Mario Julen, a Zermatt native and local developer, to bring the project to life. I'm sure I'll continue to return to some of my family-owned favourites over the years, but you can't beat having a great redemption option available, especially if you're hoping to visit on the most popular dates.
Featured photo by Zach Honig/The Points Guy.
Sign-up Successful!
Welcome to The Points Guy!