EasyJet confirms it will be cancelling hundreds more summer flights
This post contains references to products from one or more of our advertisers. We may receive compensation when you click on links to those products. Terms apply to the offers listed on this page. For an explanation of our Advertising Policy, visit this page.
Easyjet is set to cancel hundreds of flights this summer as it continues to struggle with the "unprecedented ramp up" in post-pandemic travel.
Britain's biggest budget airline confirmed the move today, citing a range of "operational issues" for its failure to deliver on its promised peak-season schedule.
For more TPG news delivered each morning to your inbox, sign up for our daily newsletter.
The low-cost carrier has blamed staff shortages at airports, air traffic control delays, "flight caps" at some airports, and "a very tight labour market" for the cancellations.
As a result, it will run at a capacity of 90% of the pre-COVID-19 summer flight programme, rather than the expected 97%.
EasyJet shares fell 3.5% on Monday morning.
Related: Did easyJet cancel your flight? You're entitled to a new flight regardless of airline or cost
Why the cancellations?

Tens of thousands of passengers have been struck by cancellations in recent months, with some being stranded abroad during the half-term holidays.
Staff shortages have been the main culprit after the air-travel industry laid off thousands of workers during the pandemic. Coaxing them back has been difficult, as many of them went on to find jobs in other industries for better pay and more sociable hours.
Related: Worse still to come? Airlines urged to cancel flights now to avoid travel chaos
With delays and cancellations getting considerably worse as we enter summer, last week, the Department for Transport (DfT) and the Civil Aviation Authority (CAA) wrote to airlines telling them to cancel flights now if their timetables aren't 'deliverable'.
The bodies also reasserted that airlines must keep consumers informed about their rights when faced with delays or cancellations, stressing the need for "sufficiently staffed call centres and user-friendly digital channels".
What is easyJet saying?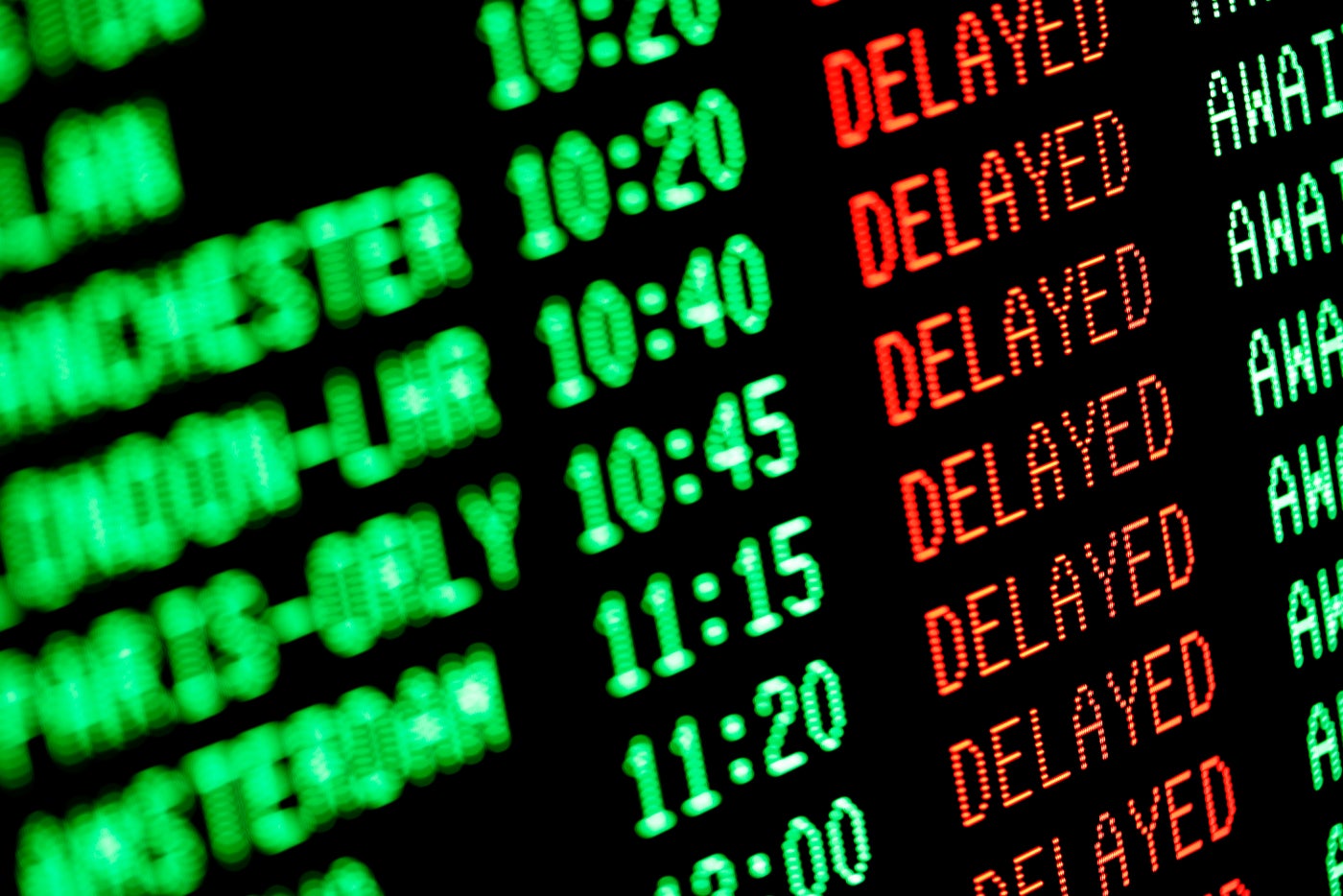 The airline has defended its decision in a number of ways, blaming a raft of "operational issues" for the recent problems.
"Given the unprecedented ramp up, the aviation industry across Europe is experiencing operational issues with root causes similar to the post-Covid supply chain issues being seen in many other parts of the economy," it said in a statement.
"The challenges include air traffic control delays and staff shortages in ground handling and at airports, resulting in increased aircraft turnaround times and delayed departures which have a knock-on effect resulting in flight cancellations.
Related: How to handle a flight delay: what to say, do and when to sit tight
"A very tight labour market for the whole ecosystem including crew, compounded by increased ID check times, has reduced planned resilience further.
"This is reflected in the flight caps announced recently at two of our biggest airports, London Gatwick and Amsterdam.
"In response to these caps and in order to build additional resilience, easyJet is proactively consolidating a number of flights across affected airports."
"This provides customers with advance notice and the potential to rebook onto alternative flights. Given easyJet's high-frequency network, we expect to be able to rebook the majority of customers on alternative flights, with many being on the same day as originally booked for."
It said it would stick to its policy of offering new flights on its own planes within 24 hours.
Related: Gatwick Airport set to cancel one in 10 summer flights to avoid further chaos
The chief executive, Johan Lundgren, added: "We are sorry that for some customers we have not been able to deliver the service they have come to expect from us.
"Coupled with airport caps, we are taking pre-emptive actions to increase resilience over the balance of summer, including a range of further flight consolidations in the affected airports, giving advance notice to customers and we expect the vast majority to be rebooked on alternative flights within 24 hours."
What should I do if EasyJet cancels my flight?
Under rule EU261 (called UK261 in Britain), an airline must offer you, on a one-off basis, a choice between:
The reimbursement of your ticket and, if you have a connecting flight, a return flight to the airport of departure at the earliest opportunity
Re-routing to your final destination at the earliest opportunity or,
Re-routing at a later date at your convenience under comparable transport conditions, subject to the availability of seats.
Related: 30,000 half-term holiday plans dashed after easyJet grounds hundreds of flights
So, if the airline cancels and you want to re-route immediately, or rebook for some time in the future, here are the steps you should take:
Check to see what the next-available alternatives are from your closest airport to where you're going.
Call the airline straight away on 0330 365 5000 (if you're calling out-of-hours, you'll have to speak with easyJet customer service staff at the departure airport).
If you're offered an easyJet flight later than the available alternative you found, be sure to state that it is the airline's duty to book you onto the first available alternative no matter the airline or the cost.
Related: Passport wait times dramatically reduced — how long should it now take?
And above all, don't be afraid to stand your ground. If you feel like you're getting nowhere, ask to speak to a supervisor or manager. But make sure you get the alternative you are entitled to, not an alternative which is easiest and/or cheapest for the airline.
Am I entitled to compensation if my flight is cancelled?
That depends on when you are informed of the cancellation.
Under current UK261 rules, passengers who are given more than 14 days' notice of a cancelled flight are not entitled to compensation.
Related: TPG's guide to understanding EU261 flight compensation
However, if the flight is cancelled within 14 days of their flight, they can claim between £220 and £520, depending on the distance of travel.
Featured image by Robin Utrecht/SOPA Images/LightRocket via Getty Images
Sign-up Successful!
Welcome to The Points Guy!