Etihad plans to retire Boeing 777 fleet in major wide-body shift
This post contains references to products from one or more of our advertisers. We may receive compensation when you click on links to those products. Terms apply to the offers listed on this page. For an explanation of our Advertising Policy, visit this page.
Compared to its Dubai-based neighbour Emirates, Abu Dhabi's Etihad operates a relatively small wide-body fleet. As we learned on Thursday, it's about to get even smaller.
Following a similar decision to discontinue flights with the double-decker Airbus A380, Etihad CEO Tony Douglas shared plans to stop flying the wide-body Boeing 777 after 2021, according to a Reuters report. Etihad's move follows a similar early retirement for Delta, which discontinued Boeing 777 flights last year.
Beginning in 2022, Etihad will be moving to what the airline believes will be a more efficient long-haul fleet of wide-body jets. Flyers will likely end up on one of the dozens of Boeing 787-9 and 787-10 Dreamliners that the airline has been operating for several years.
The airline may begin flying its Airbus A350s soon, as well. Etihad previously planned to add a total of 20 of the extended-length Airbus A350-1000s to its fleet — four have already been delivered, but were immediately placed into storage. It's not yet clear when they'll begin flying passengers.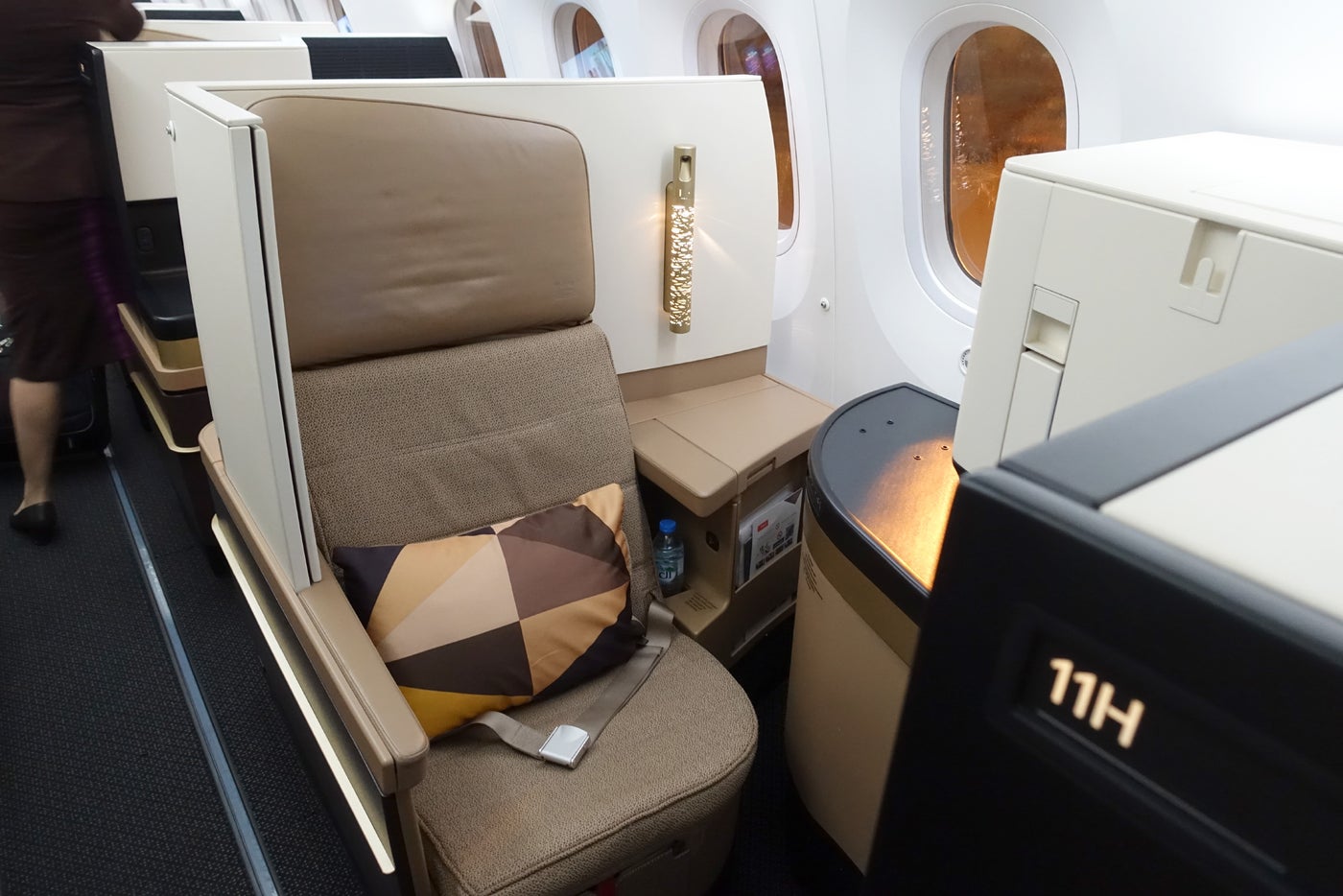 The early retirement of Etihad's largest planes could lead to fewer first-class options, especially for travellers looking to lock in an award. There will likely be fewer seats available overall, and while some of the airline's Dreamliners do offer a first-class cabin, the product is a far cry from the version previously available on the Airbus A380.
Some flyers have expressed concerns that the shift from larger planes, like the Airbus A380 and Boeing 777, could lead to a move away from flashy first-class cabins. While the 787 is not quite as wide as Boeing's current 777, airlines have gotten especially creative with their 787 premium cabins, as I experienced on Oman Air's Dreamliner in 2019.
Boeing is still planning to introduce the larger 777X as well. While we're unlikely to see anything quite as spacious as the 1-1 cabin on Singapore's A380, and Etihad's now-discontinued Apartment and Residence, Emirates' latest suite is expected to roll out on the larger Boeing plane, and other carriers could add similar offerings down the line.
Before the pandemic, Etihad had also planned to add the upcoming Boeing 777X to its fleet, but it's unclear whether the airline still plans to take delivery of Boeing's largest passenger jet. Etihad may instead choose to convert its order to the smaller Dreamliner.
Featured photo by Ryan Patterson/The Points Guy
Sign-up Successful!
Welcome to The Points Guy!