London's calling: JetBlue's inaugural flight to Europe lands today
This post contains references to products from one or more of our advertisers. We may receive compensation when you click on links to those products. Terms apply to the offers listed on this page. For an explanation of our Advertising Policy, visit this page.
It's really happening!
While some travellers had their doubts over whether JetBlue's nonstop service between New York-JFK and London Heathrow (LHR) would launch on schedule, given the uncertainty around U.K. travel, the country is officially open to vaccinated Americans, and JetBlue's A321LR is indeed crossing the Atlantic as planned.
For more TPG news delivered each morning to your inbox, sign up for our daily newsletter.
This morning, I boarded the inaugural to London and I'm now in the air experiencing the airline's "Core" economy product on its inaugural flight to London. While I'd normally prefer to confirm a lie-flat seat for a short transatlantic red-eye, I'm actually excited about JetBlue's new London-bound coach, given the fantastic meals I'm expecting on board.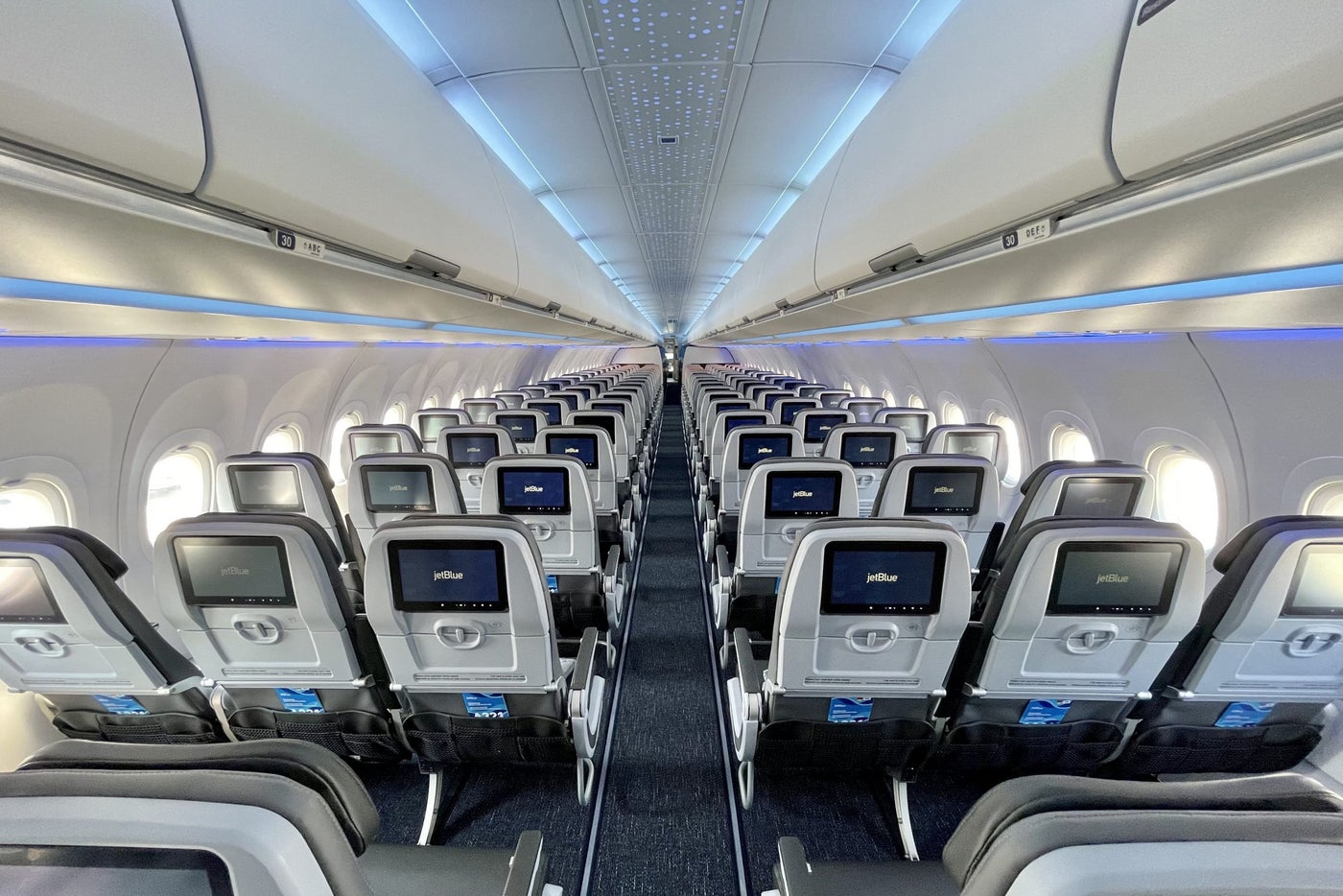 Business-class flyers, meanwhile, can look forward to travelling in JetBlue's latest Mint suite — or, if they're extra lucky, one of the two Mint Studios. The experience should be comparable to what JetBlue's offering on its domestic Mint-equipped Airbus A321neo, but with a significantly larger business cabin.
Related: JetBlue still plans to launch London flights, slashes September schedule
JetBlue Flight 7 is scheduled to arrive in London at 10:10 a.m. local time on Thursday morning, 12 August. The flight operates daily for the rest of this month, before moving to four days a week in September. It's expected to return to a daily schedule in October, depending on demand.
Round-trip economy fares currently start at just under $600 (about £430), while Mint business class is priced just under $2,000 (about £1,440) round-trip on most dates. Other carriers have matched JetBlue's transatlantic pricing for now, but it remains to be seen whether or not that'll last.
Photo by Zach Honig/The Points Guy
Sign-up Successful!
Welcome to The Points Guy!