The truths behind the eco-friendly aircraft trend
This post contains references to products from one or more of our advertisers. We may receive compensation when you click on links to those products. Terms apply to the offers listed on this page. For an explanation of our Advertising Policy, visit this page.
Sustainability has become a central topic for the commercial aviation industry. Hardly a day passes without some major airline, airport or aircraft manufacturer announcing a new initiative aimed at reducing the environmental impact of flying.
Related: Is Amsterdam Schiphol's flight reduction really the best way to combat climate change?
Critics may label it as cosmetic greenwashing, but, as the Chinese proverb says: "A journey of a thousand miles begins with a single step."
But what kind of steps are they? Let's take a closer look.
For more TPG news delivered each morning to your inbox, sign up for our daily newsletter.
Eco-focused efforts
Pretty much every major airline has its own sustainability program. For example, carriers such as Delta Air Lines and American Airlines have replaced many of their traditional planes with more fuel-efficient options.
Some airlines have also created partnerships with national parks and sustainability foundations, and they have started to emphasise inflight waste reduction. Many have also committed, in some way or another, to reduce carbon emissions in the coming years.
Still, there is a long and arduous road ahead. This is mainly because most technologies intended to decarbonise aviation are still far from maturity. Such technologies include electric aircraft and hydrogen propulsion.
Although one of the most important parts of the action is occurring behind the scenes in research labs, what goes on in the public space also matters.
Airline companies are well aware that they need to communicate their environmental efforts in the face of increasing public scrutiny. Some have begun to use their most visible and valuable assets to showcase their commitment to decarbonisation.
New liveries promote sustainable intentions
Rather than wait for climate activists to sneak onto the tarmac and paint their planes green in protest — which happened in 2021 to an Air France Boeing 777 while it was parked at Paris Charles De Gaulle Airport (CDG), several airlines have decorated their planes with sustainability-focused imagery.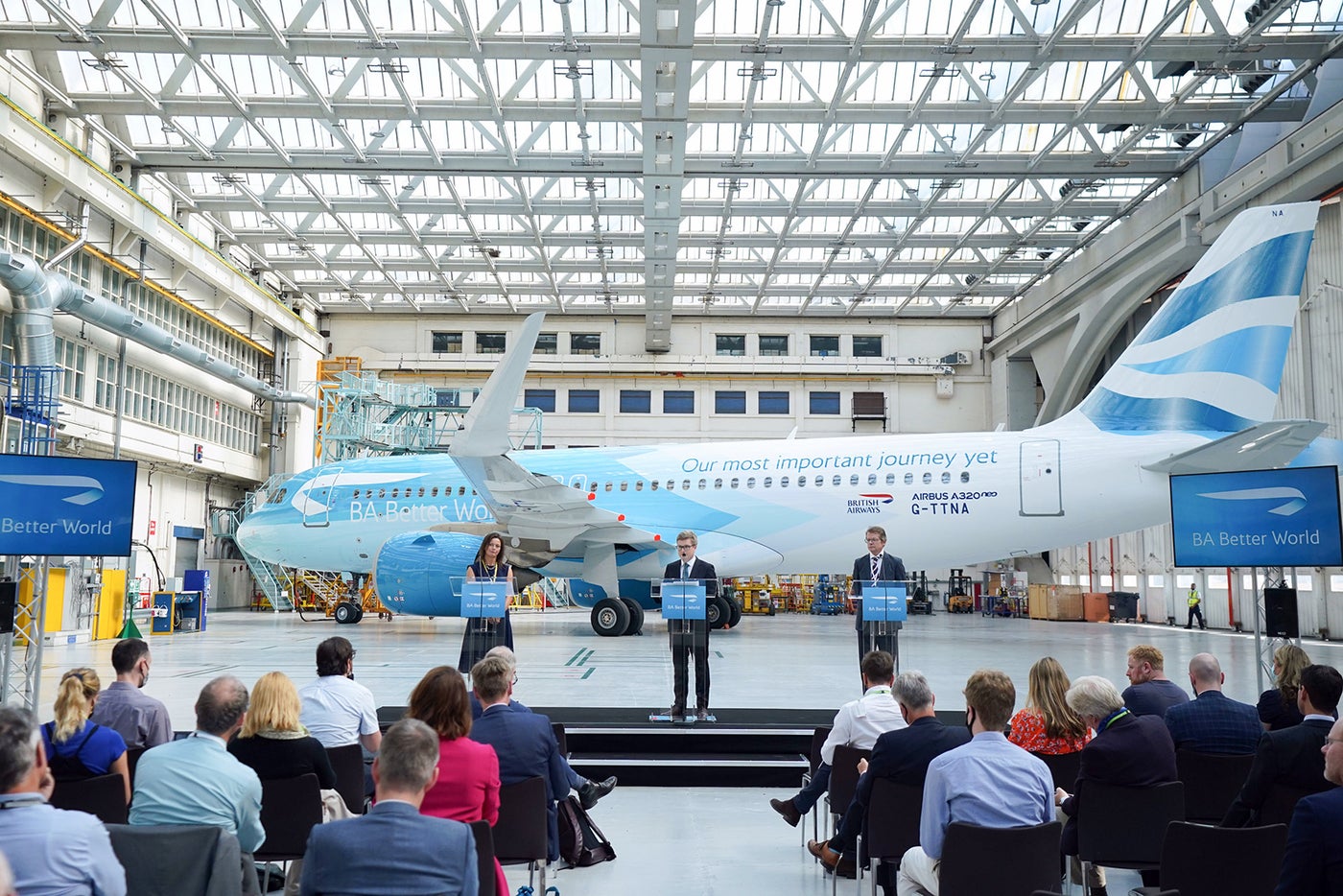 The most recent airline to do this is All Nippon Airways, which presented its so-called "Future Promise Aircraft" last month. Come October, the Japanese carrier will paint two of its Dreamliners (a Boeing 787-8, JA874A and a B787-9, JA871A) in a special green livery.
To be fair, there is more to ANA's Future Promise program than a fresh layer of green paint. The inflight experience, for example, will be strongly geared towards waste reduction, recycling and upcycling. Onboard meals will be made from ingredients grown in compost, while packaging and other items will be made of reusable materials.
Some other aspects of this initiative' such as the promise to "work with partners in the development of sustainable solutions" — sound a bit fuzzier. Still, ANA has been involved in a number of environmental research projects in recent years. In 2020, for example, the airline collaborated with the Japanese space agency (JAXA) in an atmospheric research project that aimed to better understand global warming; some airliners were fitted with sensors and measurement equipment.
Turkish Airlines has also painted one of its aircraft — the A321 (​​TC-JSU) — green. This aircraft flew between Istanbul Airport (IST) and Stockholm Arlanda Airport (ARN) using a sustainable aviation fuel blend. With this green leaf livery, the Turkish flag carrier aims to highlight its commitment to the use of sustainable aviation fuel (SAF), which it started on some flights last February. Turkish Airlines also wants to showcase its "zero waste" principle, which essentially means several of the onboard amenities are made of recyclable or sustainable materials.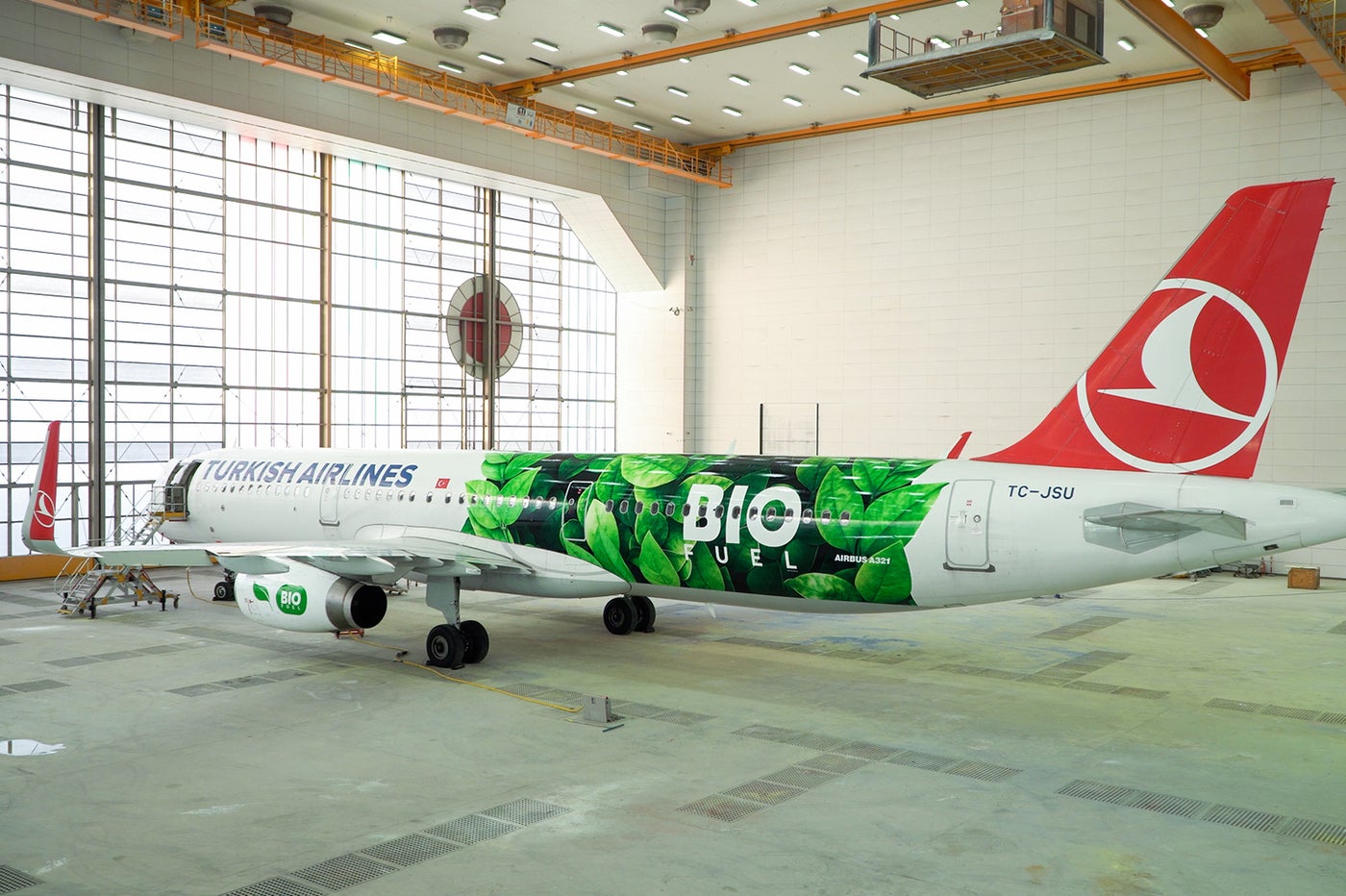 Green is the theme of our time, but Lufthansa has opted for a special white livery for its "CleanTech Flyer." It's not so much about this specific aircraft, an Airbus A350, but about showcasing the airline's multipronged environmental program. The German carrier is using the #MakeChangeFly label to publicise its sustainability goals. If those goals are fulfilled, Lufthansa should see its 2030 net carbon emissions halved in relation to those of 2019.
Our #CleanTechFlyer takes off on its first scheduled flight from @MUC_Airport. The particularly economical @Airbus #A350 is flying ambassador of our Lufthansa Group CleanTech Hub – Know-how center for innovative climate protection technologies. #sustainability #makechangefly 🌱🌐 pic.twitter.com/chMkFksZB7

— Lufthansa News (@lufthansaNews) June 17, 2022
Another airline that's setting aside its usual color scheme to highlight its environmental credentials is the newly launched ITA Airways. The Italian airline also chose a white livery for its fourth A350-900, which will display an environmentally-themed message: "Born to be sustainable."
By doing away with its intense signature blue in favour of the more austere white, ITA Airways hopes to bring attention to the different actions it's undertaking in the field of sustainability. These actions include the optimisation and digitalisation of several processes and operations, the use of sustainable aviation fuel, the use of recyclable materials and the launch of carbon emissions offsetting programs for its passengers.
Spotters, get ready: ITA Airways will deploy this aircraft on flights from Rome Fiumicino Leonardo da Vinci Airport (FCO) to Los Angeles International Airport (LAX), New York's John F. Kennedy International Airport (JFK) and Ezeiza International Airport (EZE) in Buenos Aires, Argentina.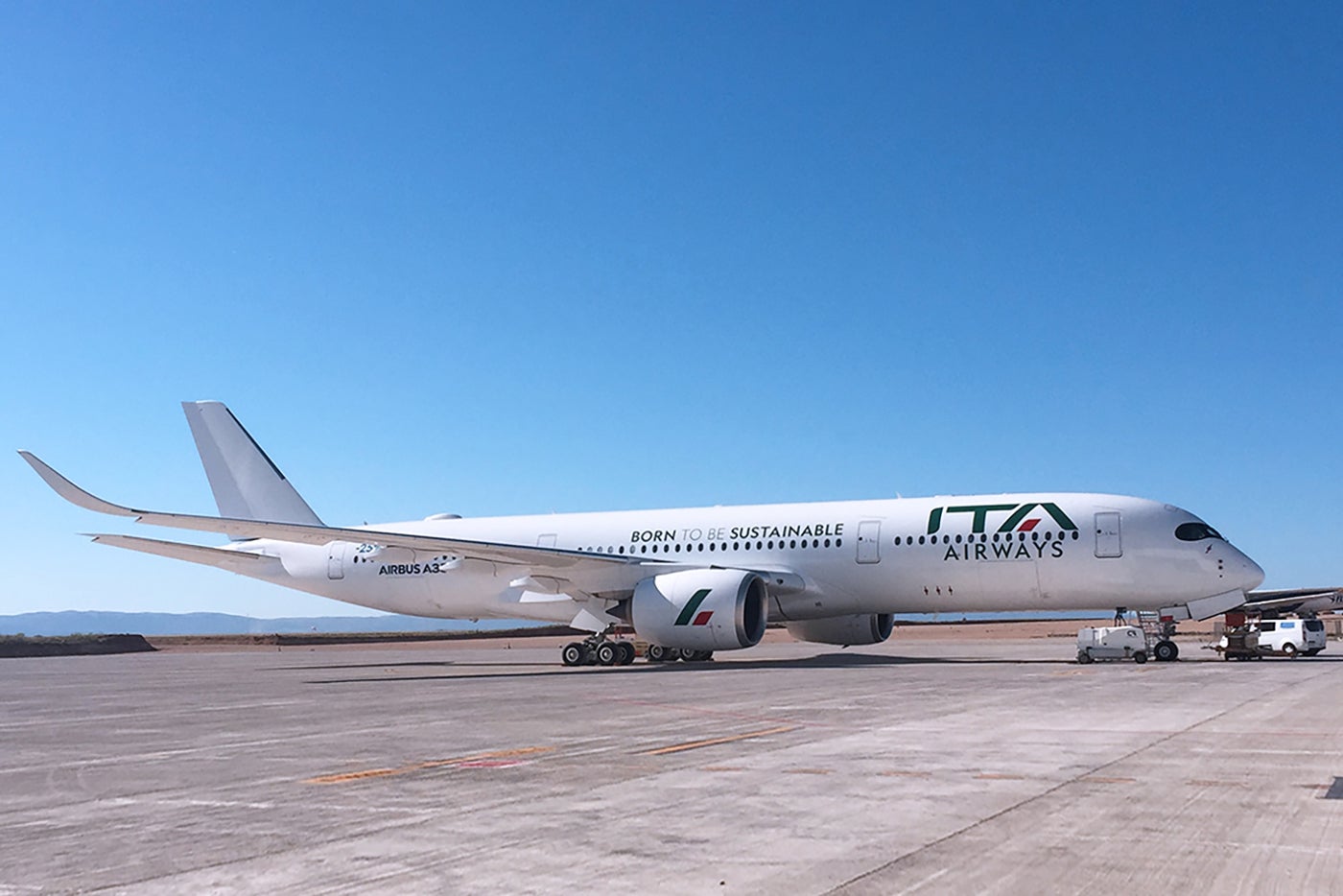 These initiatives follow in the footsteps of the sustainability-themed light blue A319 aircraft presented by British Airways in September 2021, or an even earlier initiative by Portuguese charter and ACMI airline Hi Fly, which designated two of its aircraft (both already retired) to carry special environmental-themed liveries around the world.
One of them, an A330-200 was painted with a "Turn the tide on plastic" livery to raise awareness of plastic pollution. This was combined with an initiative to make Hi Fly the first airline to be totally free of single-use plastics. The other aircraft was an A380. The flying giant was painted with a "Save the coral" livery, drawing attention to the fragile health of coral reef ecosystems around the world's oceans.
Hi Fly's environmental projects were a collaboration with the Mirpuri Foundation, which also sponsored a racing yacht carrying the same environmental message to the 2017-18 Volvo Ocean Race.
Efforts beyond messaging
Some airlines have gone a bit further and, in addition to using their aircraft as giant billboards, they are also turning them into test sites for environment-enhancing technologies.
Alaska Airlines and Etihad have teamed up with Boeing and a number of other aerospace firms to fit some of their aircraft with specific technology that will hopefully provide insight into and deliver improvements in areas such as fuel consumption, noise and emissions reduction, and sustainable materials. These aircraft are called ecoDemonstrators.
Alaska's ecoDemonstrator program has been running since 2012, and eight planes have passed through it already. The current ecoDemonstrator is a Boeing 737-9 MAX. Up to 20 different technologies are being tested on it.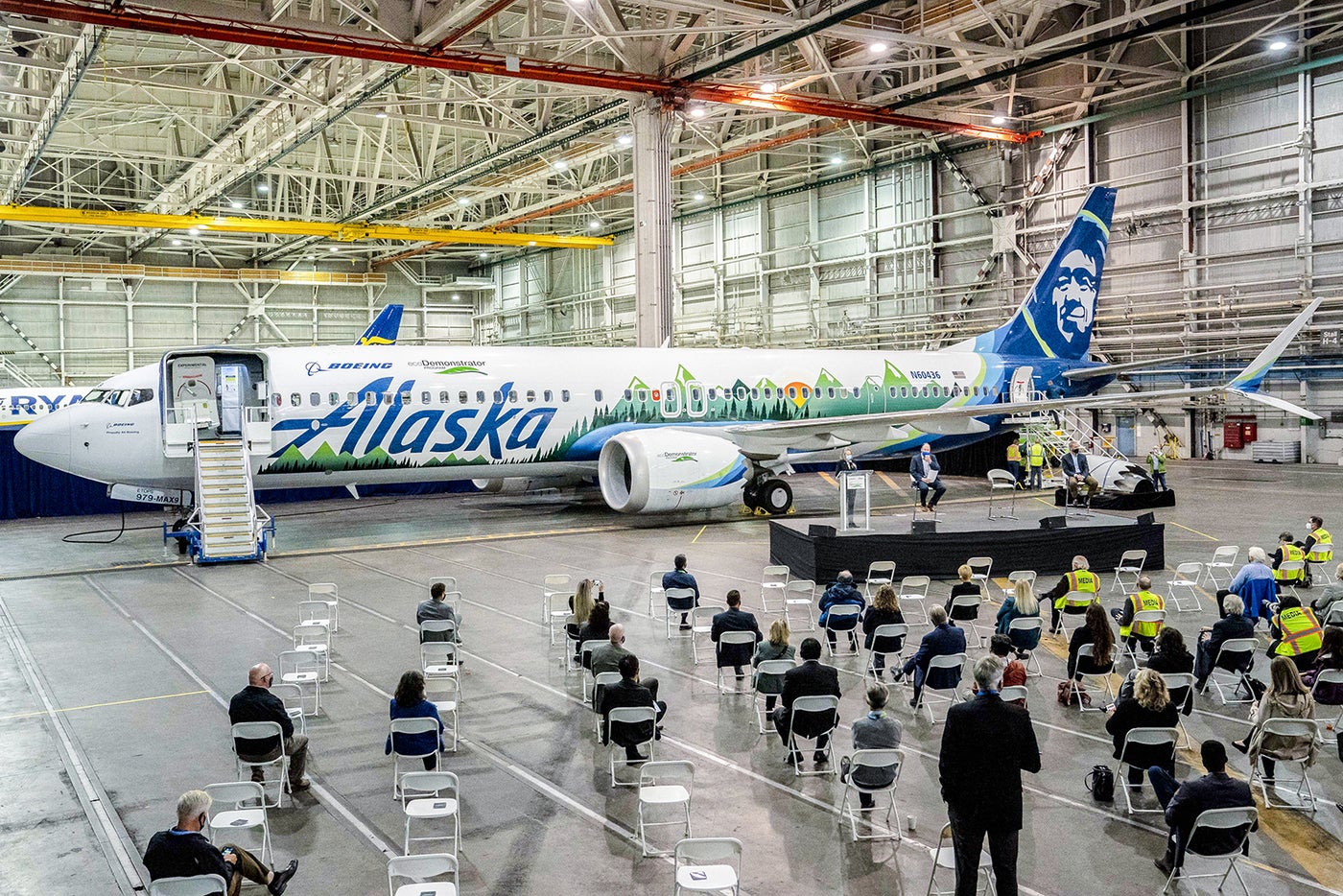 A similar partnership is underway between Boeing and Etihad. The Abu Dhabi-based airline has designated one of its Boeing 787s as an ecoDemonstrator.
According to data provided by Etihad, its aircraft has achieved reductions of up to 72% in carbon emissions on specific flights and contributed to a 56% reduction in the carrier's overall carbon footprint between 2018 and 2021.
To do so, this aptly named "Greenliner" used sustainable aviation fuel, as well as a combination of efficiency-enhancing technologies (such as smart routing), to avoid contrail formation. The inflight experience was also part of this project, with single-use plastics and other non-reusable items set aside in favour of recyclable materials.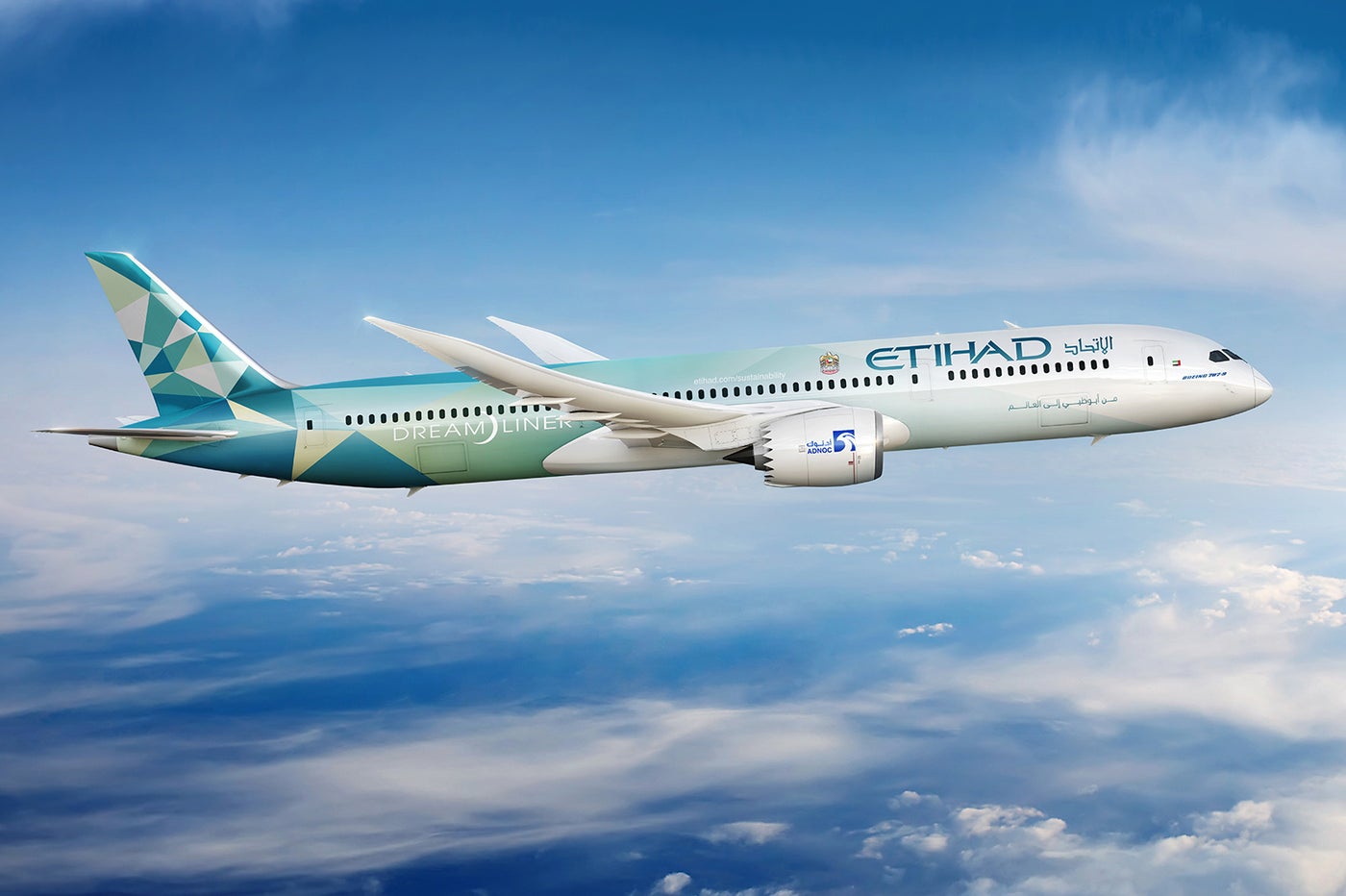 Bottom line
None of these incremental technologies is the silver bullet needed to end problematic emissions. However, they're already available to carriers looking to improve their environmental footprints and appeal to eco-conscious travellers.
Which airline do you think is going to be the next one to literally — or figuratively — paint its aircraft green?
Featured photo by David Slotnick/The Points Guy.
Sign-up Successful!
Welcome to The Points Guy!