These Are the Worst Airlines for Losing Your Luggage
This post contains references to products from one or more of our advertisers. We may receive compensation when you click on links to those products. Terms apply to the offers listed on this page. For an explanation of our Advertising Policy, visit this page.
We've all been there: The baggage claim area, just a while ago filled with tired travelers, has cleared out. You stand bagless, staring frustrated as the carousel comes to a halt. Losing a bag can be a nightmare, and while no airline can guarantee your baggage makes it safely 100 percent of the time, a recent study ranked the airlines most likely to lose your bags.
Research conducted by LuggageHero showed that Delta and Spirit Airlines reported the fewest mishandled bags among the 12 prominent carriers in the study. At the bottom of the list: Envoy Air.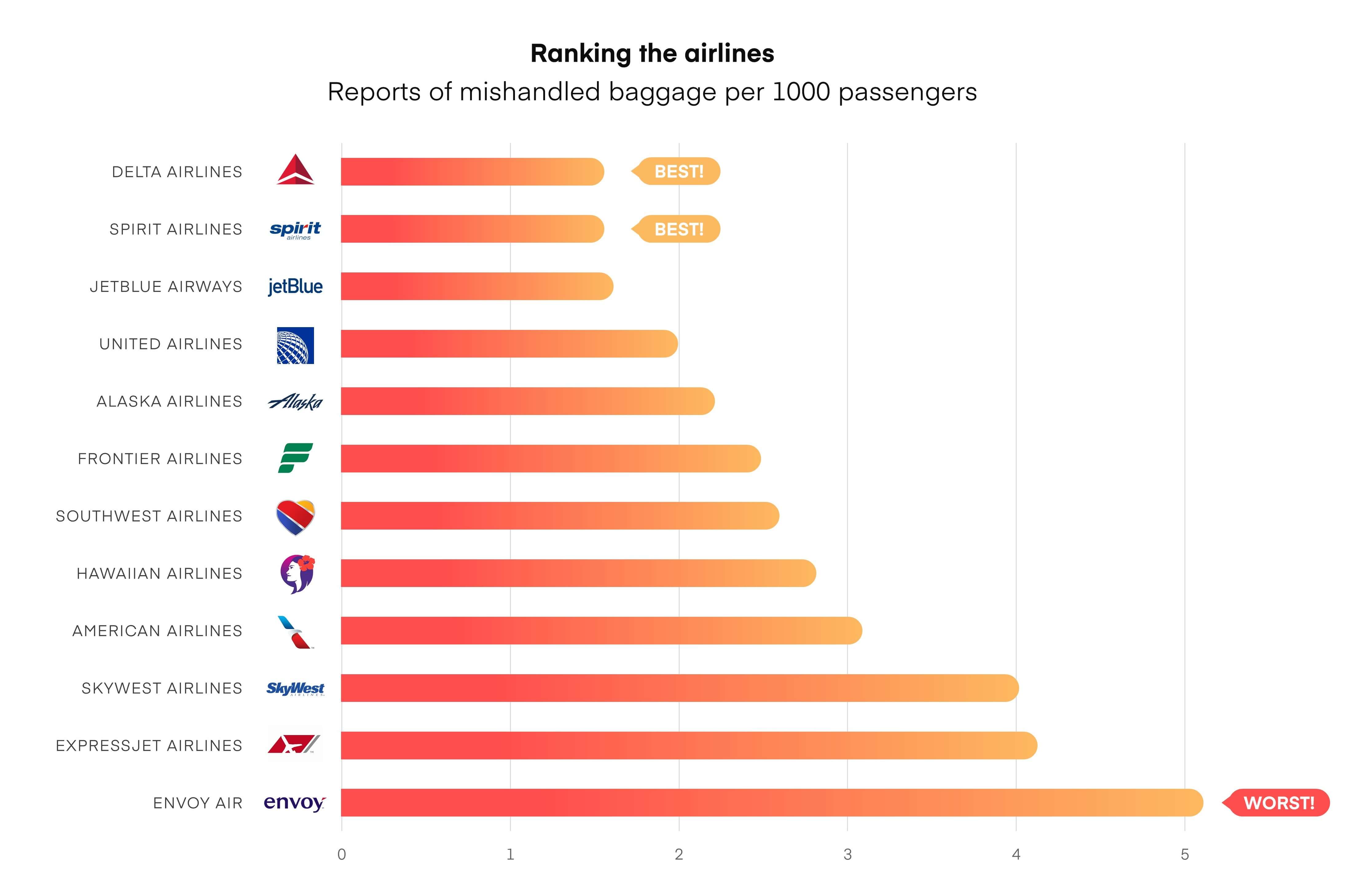 According to LuggageHero, Envoy has received double the complaints of those at the top of the list.
LuggageHero expects to see 568,000 mishandled bag reports filed this summer alone, while around 228 million passengers will travel on the airlines observed in the study.
Figures from the US Department of Transportation show that while over half a million pieces of baggage are projected to be lost, damaged, or misdirected on domestic flights this year, these mishaps are declining.
Since 2012, complaints have dropped by 27%, and no major US airline is performing worse, which is a promising sign. In September of 2017, US airlines reported 1.99 mishandled bags per 1,000, the lowest this number has been in the past 30 years.
At the end of the day, there isn't much you can do to prevent the loss of luggage once in the hands of the airline. Between 2012 and 2018, the worst months for mishandled baggage were January and December, with October having the fewest reports.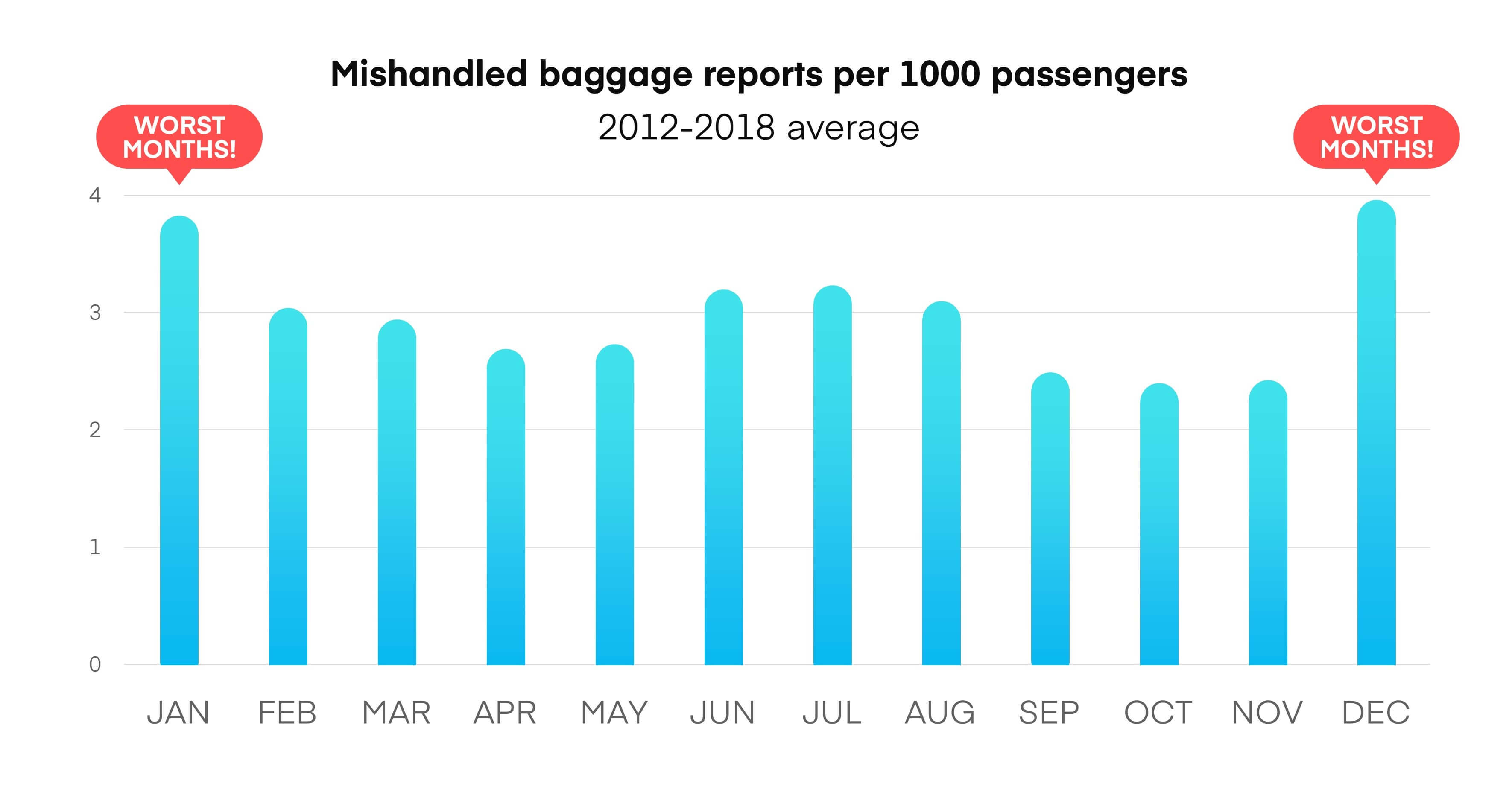 LuggageHero recommends that if you lose a bag, don't waste any time. Be sure to document the contents of the bag — or the damage, in case your bag is returned damaged — as much you can, and file a report with the airline.
The US Department of Transportation rules say that your baggage is insured up to $3,500 domestically, but to collect this money, all of the necessary forms need to be filled out, and there has to be clear proof of the loss.
Otherwise, cover your bases by locking your bags (with a TSA-approved lock) and keeping things like medications and car keys in your carryon.
Featured image by Jessica McGowan/Getty Images
Sign-up Successful!
Welcome to The Points Guy!