9 Travel trend predictions we expect to see in 2022
This post contains references to products from one or more of our advertisers. We may receive compensation when you click on links to those products. Terms apply to the offers listed on this page. For an explanation of our Advertising Policy, visit this page.
A new year is upon us so it's time to reflect upon everything that has been and gone and look towards the changes to come after an incredibly tumultuous 18-months for travel. There is hope on the horizon, and by and large, worldly adventures are steadily returning.
Here's a rundown of some of the trends we expect to see in the next 12-months and beyond. And from all at TPG UK, happy travelling — 2022 is going to be a good one.
For more TPG news delivered each morning to your inbox, sign up for our daily newsletter.
Everyone will be trying to tick off their bucket list
Many travellers have stayed home, cancelled trips or had trips cancelled for them due to the COVID-19 since 2020. This means that there is a lot of people out there right now with incredibly itchy feet and dreams of far-flung destinations that the last few years cruelly snatched from them.
According to Booking.com 40% of travellers are — if they haven't already done it — planning to rebook a trip cancelled during the pandemic. In addition, despite the recent setbacks caused by the omicron variant, the demand for international travel is back with popular destinations reported by the New York Times including the likes of Tokyo and Cancun, as well as London, Paris and Rome for those outside of Europe.

Collectively we've missed a lot and people will be making up for plenty of lost time and resorts and airlines will be keen to accommodate this. TUI, the largest tour operator in the UK has bookings for summer 2022 up 150%. The number of international passengers in 2022 is expected to be 88% of pre-pandemic levels and 2023 predicts a recovery rate of 105%. The next 12-months are going to be the closest to normality we've seen in quite some time and that is incredibly exciting.
The downsides? Some destinations that were once sparse with tourists will be busier before. And maybe that's your jam? But if you're the kind that gets stressed by Bob from Connecticut and his brood of unruly children, or Susan from Cambridge pushing past you with a thousand cameras dangling from her throat it might be offputting. However, those that book early, plan ahead or have ambitions to go further off the beaten track than before will prosper.
Everything will take a little bit longer
I'm not saying it will last forever, equally, I'm not saying it won't. For now though at least, the halcyon days of worrying about little other than your online check-in and choosing a good seat are a dot on the horizon. For the current foreseeable the process of going on a flight is going to take you longer to navigate. Whether it's checking your vaccine certificate is up to date, booking the right test, rebooking the right test after restrictions to your destinations change last-minute and double-checking the rules time and time again. Everything pre-departure takes a little bit longer now.

But, you know what? It's actually completely fine. Because it's exactly these measures that are allowing us to still travel, it's a small thing in the grand scheme of things. And – if you're a big fan of spreadsheets and checklists – it's actually sort of fun.
We will learn to be flexible
Travel is back, the TPG team of all people are living proof of this, but is it still a bit messy? Yes, yes it is.
Related: Weddings, festivals, and first class flights: TPG UK's travel goals for 2022
Whether it's airlines reducing flights due to fewer people booking seats, or pilots in COVID-19 isolation — for every step forward we take there will always be some uncertainty or the potential of a wild new variant selfishly delivering a sucker punch when we're not looking. And yet, as a species, we're bobbing, weaving, and doing the rope-a-dope like never before.
We are winning this and the 12th round is upon us — I feel it in my bones. But it's still going to take a little time and we need to roll with the punches as well as land them with Ali-like precision.
If the time comes — and it very well could — that you need to rearrange travel plans or adapt to another set of restrictions, breath, reset your footing and go with it. We'll all be better for it in the long run and please, please don't take it out on the airline staff or people managing your holiday booking. They're doing their best and the majority of them are utterly lovely.
Also, make sure you keep track of the expiration dates on all those vouchers and status extensions you're getting out of it all. There be gold in these stressful hills.
There will be a few more flight delays
Having already set the scene with regards to flexibility let's dive a little deeper. In 2022 the airline and travel industry face a multitude of challenges, not least in invigorating people to hop on planes and see the world again but also in general operations. This Christmas there's already been a large number of flight cancellations influenced by a low uptake on passenger bookings or other more nefarious impacts of COVID-19. I'd expect this issue to ease as the world gets a handle on omicron and boosters become a normal part of travel life.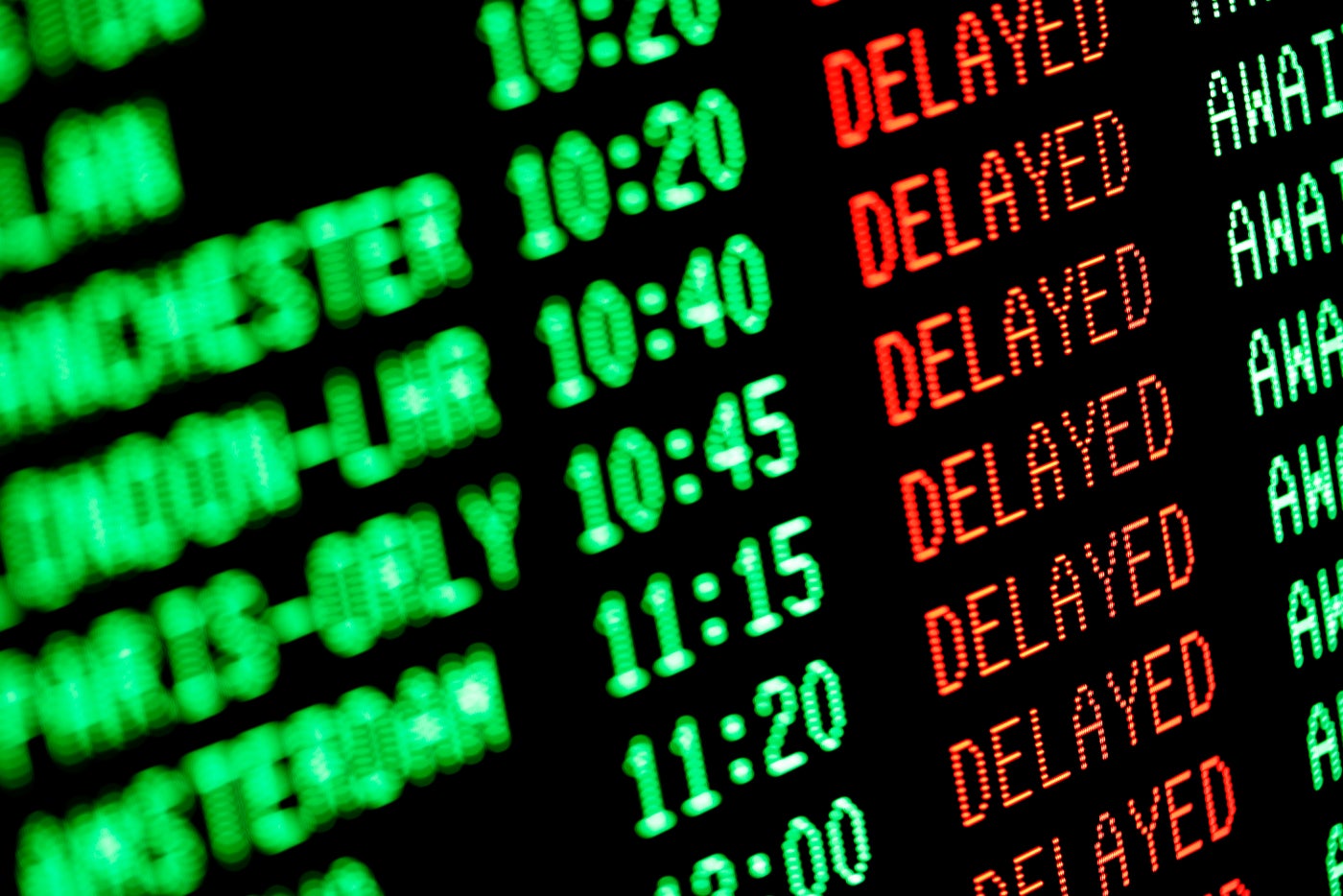 But staffing could still be a problem, whether due to isolating pilots and flight staff or the impact of cuts in 2020. According to the International Air Transport Association (IATA) and the economic data, they released back in October 2021 the U.S. alone could go into 2022 with up to 3 million fewer airline employees than they had pre-pandemic. This is echoed around the world following mass-layoffs of staff taken in order to pull through the pandemic as travel was decimated. Additionally, there's also an expected shortage of pilots in the U.S.. Throw in the onset of new rules surrounding 5G and the effects it has on flights and it's hard to imagine certain flight routes not being disrupted.
Related: How a US pilot shortage could leave travellers with higher fares and fewer options
None of this is as doom and gloom as it sounds but it does mean careful logistical planning is needed to maintain the travel resurgence we've seen over the last 12 months. It may not affect you directly but frequent travellers — especially on transatlantic flights — will certainly see some effects and if you're the type of carefree country-hopper that likes to regularly throw caution to the wind we'd say now is a very good time to take more of an interest in travel insurance. You never know, it could be the difference between an adventure ruined and an exciting tale to tell.
Vaccine passes and boosters will be a global normality
The reality is that COVID-19 may be with us for a very long time, but we are adapting, and part of that process is the development of new ways to, if not halt its spread, but reduce the impact it has on our health and daily life. A large part of that is going to be the normalisation of boosters and vaccine processes, Austria has somewhat taken the lead on this introducing what was initially perceived by some as hyper-strict vaccine measures but there are changes afoot in most other nations too. The U.K. has already said that the booster will be added to the NHS COVID pass very soon, and it's hard to imagine that being fully boosted and vaxxed won't be a standard requirement to travel and enter most countries by the end of 2022.
There's going to be a lot of great deals
There's much to be said of the resurgence in our thirst to see the world and go on holidays again, but we're still not back to how things were in the 'before times.'

In 2021, 52% of travellers were still apprehensive about international travel restrictions. It's not only important that holiday companies and airlines instil greater confidence in travellers, but essential for the survival of their business models. And there's nothing more of an incentive to hop on a plane than offering an adventure for a bargain price. Whether it's the early British Airways and Easy Jet January sales, or generous double-tier points offers, companies will be doing their absolute best to inspire people to get out into the world again. I'd expect more sporadic deals than we've previously seen to change the cautious sentiment of travellers in 2021, so keep your ears to the ground and make sure to check TPG if you're looking for great value travelling this year.
But expect general travel costs to rise too
We don't really need to keep repeating this but there's obviously been a decline in travel, coupled with rises in fuel costs which have meant that the travel industry as a whole has made less money over the last 12-months.
According to Statistica business and leisure travel saw a 47% drop in revenue in 2020 and those losses are only now being recouped. Indeed, in 2021 some airlines even saw that their frequent flyer programmes became worth more than the airlines themselves, especially given the number of status extensions and point offers throughout the pandemic with little revenue in return.
These losses will need to be recouped in order to regain the steady equilibrium of previous years. It's expected that many airlines will lower the value of their air miles, which will make it harder to both earn and redeem them for the values we've seen before, at least temporarily anyway. My recommendation? If you're sitting on a pot of points and miles: redeem them when you can early before their value potentially drops throughout the year.
People will embrace sustainable travel
From the increased profile of activists like Extinction Rebellion to the influence of people like Greta Thunberg on public sentiment, it's not wholly surprising that sustainability is at the forefront of mind for many. According to Booking.com, 83% of travellers saw the pandemic as a tipping point for them understanding the importance of sustainable travel, having taken a step back throughout the COVID-19 era. This is further reflected with 81% of holiday-goers now looking towards sustainable accommodation, an increase from 62% in 2016.

This doesn't mean that people won't travel, but it does mean people will be looking to travel smarter and more and more airlines and hotels will have increasingly green policies in place — and on the whole, this is a good thing. The more we're able to protect this beautiful world, the more of it we'll be able to continue seeing for years to come, and the change in tide for consumer sentiment will drive further technological developments and big businesses taking the reigns on sustainability where previously governments have, let's face it, dropped the ball. A win-win situation for all.
Face masks that don't fog up glasses still won't be a thing
OK, yes, they exist in the realms of exciting online product descriptions. But I'm not talking about flimsy masks with a flexi-wire sealant made for the contours of people with noses like the faces on Roman coins. Nor am I talking about ultra-tight polyurethane face-huggers that make it impossible for anything without gills to breathe. I'm talking facemasks that maintain NASA-like airflow and kill lens fog like they kill COVID-19 transmission. Take it from me, TPG UK's in-house blind curmudgeon: these things don't work.

It might seem like a minor thing to the '20/20-I-See-Everything' crowd, but until the entire world has attempted to watch a subtitled film on an 11-hour flight with glasses steamier than Jack and Rose's fun car in The Titanic, I will not shut up about it. Face masks aren't going anywhere in a hurry — let's make them comfortable for people with four eyes too.
Bottom Line
If you're the type of person that regularly gets delirious from wanderlust, 2022, is a great time to start getting excited about travelling again. We're not completely back to the norm but the signs are looking good. That said, it's still going to be different. While some of those differences aren't going to seem particularly conducive to every individual they are needed if we want to see the equilibrium reset after a quite frankly awful period in time for the industry and holidaymakers alike. But for every inconvenient twist, there will be improvements that will not only change the way that we travel forever but also for the better. Hold on tight because travel is back and this is the year we'll see it start to bloom once again. And hopefully, someone will also figure out glasses steam.
Featured photo by Getty Images
Sign-up Successful!
Welcome to The Points Guy!